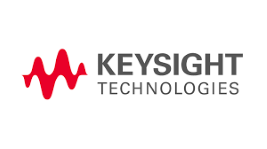 Senior FPGA Designer, Keysight Technologies Finland OY
OULU 90590
Job Description
At Keysight, we help companies address their challenges. We offer the most advanced electronic measurement tools in the industry, with advanced software to match. Our employees are in charge of the process of revolutionization.
Keysight's Channel Emulator group develops radio channel emulators, applications and test solutions for wireless industry worldwide.

This senior FPGA designer will be a key member of the R&D team in the channel emulator group.
Duties & Responsibilities
Coding with VHDL language

Development of signal processing algorithms

Analysis of system requirements and break them down into FPGA reqs.

Verification of designs in Workstation environment

Testing designs in target environment

Documentation
Job Qualifications
Expertise using VHDL for implementation and verification of FPGA designs

Basic knowledge of signal processing algorithms

Fluent English
Desirable Skills
Understanding the requirements of Embedded systems

Familiarity with SoC

Experience with following programming languages: C, C ++

Experience with Matlab

Basic understanding of radio technology

Familiarity with measurement equipment

Familiarity with hardware design
45 000,00 € - 62 000,00 € vuodessa
Keysight Variable Pay (Results bonus), EAP (Employee Assistance Program), Generous holidays, Health care