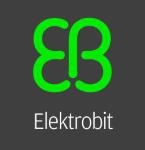 Senior DevOps Engineer, Elektrobit Automotive Finland Oy
Oulu, Pohjois-Pohjanmaa
We are looking for an experienced engineer familiar with DevOps tools, techs and processes backed up with SW development skills to join our team!
 
As DevOps Engineer at Elektrobit Automotive you are part our global team providing solutions for SW teams to create higher quality SW releases faster. Our work consists of ensuring availability of our solutions, studying and learning new tools and technologies to be taken in use, improving processes and working practices on organization and team level

Continuous improvement and learning culture is important part of our daily work and onboarding of new team members is supported by experienced team members. We emphasize team work over individuals. We want to provide best possible solutions by working together as one team according to our company values trust, for one another, excellence with agility, freedom to act and passion to win.

What you get to do...
Automate and optimize SW development and delivery processes to improve SW delivery efficiency
Design and develop solutions with SW teams to help them deliver high-quality software faster
Improve and maintain Continuous Delivery environment. Main focus is on the scalability and reliability of the infrastructure hosting our CI/CD solution
What are we looking from you...
Experienced/familiar with following processes, tools and technologies:
Continuous Integration/Delivery processes.
Git, Jenkins, Linux, Docker, Kubernetes
Virtualization, Containerization and Cloud Technologies (AWS)
Scripting languages including Bash, PowerShell and Batch
Object oriented programming in Java and Groovy
Good written and spoken English and courage to use it with your colleagues and stakeholders globally
What we offer...
Flexible working hours
Support for your professional growth and development
In-house training academy
Relaxed, fun and professional working atmosphere with open communication culture
Versatile benefits like sport and culture vouchers, lots of recreational activities, comprehensive health care
Contact us

Interested? 
Please send your application/link to your LinkedIn profile (in English) as soon as possible. Keep in mind though that we will fill the position as soon as we find the right person. 
For more information, you may contact:
Ari Venojärvi / 
ari.venojarvi@elektrobit.com
/ +358 40 807 3836
Learn more about your developmental possibilities and EB's exceptional company culture at
https://elektrobit.com/careers.
We are looking forward to receiving your application!
About Elektrobit
Elektrobit (EB) is a global supplier of embedded and connected software products and services for the automotive industry. EB's software powers over 1 billion devices in more than 100 million vehicles. EB is a wholly owned subsidiary of Continental. Having worked with carmakers including Audi, BMW, Daimler, Ford, GM, Volkswagen Group, Volvo (and more) on their global technology we understand software development in the automotive industry. EB in Finland (EB Automotive Finland Oy) was established five years ago, and now we have around 250 software professionals working with us. Our vision is to make the world safer and greener day by day - to be a part of a world where vehicles cause zero fatalities, produce low emissions and where mobility is seen as quality time.