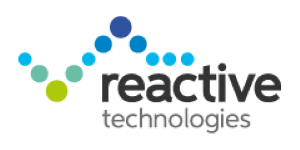 Senior Data Scientist / Data Analyst / Mathematician, Reactive Technologies Finland Oy
Oulu, Pohjois-Pohjanmaa 90590
DATA SCIENTIST / DATA ANALYST / MATHEMATICIAN
Do you want to be involved in positively disrupting the energy sector and leading the transition to a low carbon energy future? If you're up for the challenge and are keen to design state of the art technology solutions to make it happen, join us!
Reactive Technologies is a highly innovative and globally recognised as one of the Top 100 Companies to watch in Cleantech energy. Reactive focuses on offering unique real-time measurement and analytics service for grid operators, and optimisation service for renewable generation and trading. Our patents and innovations cover grid measurement technology, big data analytics and AI based forecasting, all in our cloud-based IoT platform.
In addition to a competitive salary, we offer a fantastic work experience with leading-edge technologies for solving problems to deliver energy networks of the future. With our highly experienced and innovative team (over 120 granted patents) you will be able to master new disruptive cloud technologies that will drive the global change towards a cleaner and more sustainable environment. As a small-scale company, we are agile, work transparently and reward good results.
We are now looking for a Senior Data Scientist / Data Analyst / Mathematician to join us to our R&D centre in Oulu, Finland.
RESPONSIBILITIES
Applying mathematical theories and techniques in data analysis, digital signal processing and measurement problems
Performing mathematical research, calculations and analysis and applying mathematical theories to experiments
Drawing conclusions from the acquired and analysed data and looking for patterns to prove or disprove theories, then reporting on them
Collaborating with the rest of the engineering team to design and launch new features
Managing, documenting and communicating data science activities
Working with project leads in converting requirements into tasks and effort estimates
QUALIFICATIONS
Capability to perform statistical analysis for measurement data and digital signals
Experience with statistical inferencing, hypothesis testing, statistical signal processing, estimator construction and quantifying uncertainty
Experience on digital filter designs
Ability to build and analyze mathematical signal and system models
Experience with pattern recognition techniques and machine learning
Capability to develop statistical noise models of digital signals
Basic programming skills (e.g. Python, Matlab, C/C++, Java)
Experience in some statistical analysis/algorithm development and simulation software such as Matlab, Python (Numpy, Pandas, Scilab) or R
Capability to construct hypotheses
Strong analytical and problem-solving skills
Good communication skills and fluency in English
Education suitable for the role include PhD or MSc in Mathematics, Signal Processing or Telecommunications theory
For more information about our service offering please visit our webpage www.reactive-technologies.com
Please find the latest investor news regarding Reactive Technologies here:
https://www.sttinfo.fi/tiedote/norjalainen-energia-alan-jattilainen-equinor-sijoittaa-suomalaiseen-teknologiaosaamiseen?publisherId=69817127&releaseId=69855327     
Please send your CV to careers@reactive-technologies.com  
More information:
Ville Kampman/CEO & CTO Reactive Technologies Finland Oy, villek@reactive-technologies.com