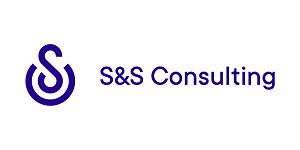 Senior Data Analyst, B2Holding
Tampere, Pirkanmaa


B2Holding provides debt solutions for banks and institutional vendors. Since starting its activities at the end of 2011, B2Holding has grown rapidly and has established itself as one of the leading players in the markets where the Group operates. B2Holding's head office is located in Oslo. The Group has full operations in 23 European countries and offices in 3 additional countries. B2Holding has a stated strategy for further growth, mainly in Central and Eastern Europe. (www.b2holding.no)
OK Perintä is founded in 1991 and for over 20 years we have been developing our processes to be best suited for our customers' fields. We always customise our collection processes with the client in order to enable the best possible result. OK Perintä is the third biggest collection company on the Finnish market and a part of the B2Holding group. (www.okperinta.fi)

We are looking for an analytical and proactive person to join our Collection Support Team!
Senior Data Analyst
Collection Support Team is part of B2Holding Operations area and assists B2 companies in reviewing current processes affecting unsecured portfolios, identifying potential improvements and supporting with development and implementation, with the final goal of optimizing efficiency of collection process and increasing recoveries. You will be working for B2Holding, but your main location in between travelling will be at OK Perintä in Finland.
The Senior Analyst plays a vital role in identifying trends and carry out deep dive data analysis to propose ways to improve company's performance. The role is expected to perform Statistical analysis and operational metrics tracking based on Statistic data and reports and evaluate portfolios performance by analyzing financial results, including creation of standard and ad-hoc reports, tools and excel dashboards.
The Senior Analyst will be responsible for developing statistical models aiming to improve operational steps, segment portfolio and forecast performance, and will cooperate closely with other team members and with local workforce for the development and implementation of said models.
Main responsibilities
Conducts portfolio analysis and presents findings in a logical, comprehensive manner
Reviews the valuation, pricing and performance of unsecured portfolios on book (in general and at portfolio level)
Advises business units on performance of portfolio strategy / operations models in place and identifies most successful approaches
Designs and develops statistical models meant to improve portfolio performance and optimize operations
Use various software applications, such as spreadsheets, relational databases, and statistical packages for data management, data analysis and model development
Qualifications and Requirements
5+ years of experience as a BI & Analytics
Bachelor's degree in Mathematics or Statistics
Postgraduate degree in Finance or Statistics would be an asset
Experience in analytical developments, such as Decision trees, scorecard development, optimization models, etc
Experience in using Programming tools (R, Python, SPSS Modeller, SAS, SQL, Matlab, etc)
Experience in DWH query
Previous experience in debt collection industry and / or banking experience / risk management – a plus
Strong interpersonal skills and ability to communicate and manage well at all levels of the organization and with staff at remote locations
High level of integrity and dependability with a strong sense of urgency and results-orientation
Excellent knowledge of English and Finnish languages
Availability to travel up to 75% of time
We offer
Extensive development opportunities: tailored trainings, aiming to maximize your potential
Possibility to strengthen expertise in a multi-national environment, covering more than 20 European markets
Attractive package: competitive salary, "away from home" compensation, yearly performance bonus and many other benefits
Welcoming and inclusive environment, based on B2Holding's policy of treating all employees with respect, regardless of their position, and avoiding any kind of discriminatory behavior or harassment
For further information, please contact Elina Hyle at S&S Consulting, tel. +358 40 5552104.
Please apply via link https://www.ssconsulting.fi/en/open-positions/ and attach your CV and cover letter with your salary request no later than the 28th of July 2019. Please fill in well your information to the application form, especially your personal information and work experience.