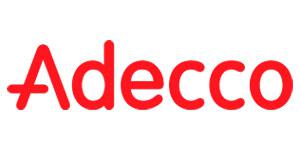 Senior Consultant, HR and recruitment, Adecco Finland Oy
Oulu, Pohjois-Pohjanmaa 90400
The workplace landscape is changing fast.  So, it's time to rise above traditional ways of thinking.  And that is precisely what we are doing here at the Adecco Group.  Join us, and you will be part of an organization that doesn't just look for the future but predicts it. An organization that's not afraid of disruptive technologies but embraces them. An organization that's reinventing the way recruitment is done.
The Senior Consultant has a 360-degree capacity. The Consultant is responsible for generating business for Adecco in Oulu, Northern Finland by building and maintaining client and candidate relationships. You are expected to handle recruitment and direct search assignments, selling various new services and solutions, and expanding your own clientele and maintaining Adecco's reputation in the market.
Are you an experienced recruiter with a need for new challenges? Do you want to work for a company where employees are well taken care of together with supportive co-workers? Do company values guide your way of work and succeeding together is your greatest motivator?
If yes – then we want to hear from you!
We are looking for you who can work independently, wants to develop and drive for great results. You have previous experience in recruitment and direct search assignments from different fields and at different levels. You are a solution sales professional with experience in the Northern Finland region, you know the customer potential of this area and you enjoy managing and expanding your own client network.

You have previously worked in the recruitment/ human resources industry and have a proven track record of successful delivery of demanding assignments. You are fluent in Finnish and English and are used to using different IT systems and are happy to learn new ones.
You are driven and have a positive attitude towards the opportunities we offer. Your smile doesn't disappear even under pressure and you are used to working in a fast-paced environment. Working towards common goals and celebrating team efforts are important to you.
As a Senior Consultant at Adecco Northern Finland, you are a key player in our team. At Adecco, our daily tasks include a wide range of recruitment, direct search, staffing and assessment assignments and career coaching services. We do these with high quality, through long-term relationships and with a customer-oriented approach. Our organization is open and non-hierarchical and you can make a lot of impact with your own work. We offer a real opportunity to develop and advance your career, even internationally. We promise that each day is different and you'll experience interesting situations all the time, you won't get bored!
You will find more information about us and our values here: https://www.adecco.fi/fi-fi/adecco-yrityksena/tietoja-adeccosta/
Interested? Don't hesitate, send us your application with your salary request through the application link. Please send in your application before 24th of January. Start date will be agreed upon with the chosen candidate. For questions please contact Teemu Puonti on 050 444 4463 (thurs and fri 15:00 - 16:00) or teemu.puonti@adeccogroup.com
The Adecco Group is the world's leading HR solutions partner. We provide more than 700,000 people with permanent and flexible employment every day. With more than 33,000 employees in 60 countries, we transform the world of work one job at a time.
Adecco Finland Oy vas founded in 1997 and has over 130 employees in 13 locations across Finland.
Our passion is to combine talented people with the best and most interesting employers! At Adecco, every day of the year, we offer thousands of jobseekers jobs where they can leverage their current skills. We support in opportunities to develop new skills for the future - we will help you at different turning points in your career. Through us, you will find a wide range of different jobs from different fields, from customer service to specialist tasks, from logistics to production and industry, and from the IT sector to financial management.
In Finland, in addition to Adecco, the Adecco family includes the Sihti -brand, which specializes in staffing and recruitment in the construction and mining industries.