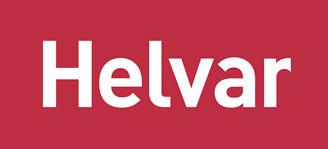 Senior Cloud Developer, R&D, Helvar Oy
Uusimaa
Senior Cloud Developer, R&D
Product Creation, Finland or UK
We are now looking for a Senior Cloud Developer to join our Cloud Solution team within Helvar Lighting Intelligence R&D to be based in either Espoo, Finland or Dartford, UK.
Helvar Lighting Intelligence R&D is a 50 person technology group inside the world's leading lighting solutions product company. Our two R&D competence centers are based in Espoo, Finland and outside London, UK. Here we are developing advanced lighting solutions and energy efficient products including wireless, self-learning systems and sensor-based data services and analytics. Our wired and wireless lighting control systems will connect to the cloud; web user interfaces and apps will allow users to unleash the power of Helvar systems. 
Inside our R&D Agile organization, we are developing new IoT solutions with products ranging from our own hardware and embedded software products and sensors, to mobile applications, developer APIs and cloud services. We even have our own advanced electronics factory and lab, for prototyping and production ramp ups.
Our Team, and Your Role:
Inside our cloud solutions team, we're developing a 'Lighting Intelligence Platform' (LIP) that supports our digital services offering. This platform enables our systems, deployed globally with customers in 50 countries, to collect data from buildings which is then analysed to provide insights such as occupancy rates, space utilization, and energy consumption to building owners and tenants. We also use the collected information for various machine learning and AI based algorithms which can predict malfunctioning devices and future occupancy predictions. Our ambition is to disrupt the traditional methods in lighting control solutions and bring innovation to the market.
As a Senior Cloud Developer, you will be part of an agile development team, working alongside similar professionals in Finland and the UK. You will help us move some of the interactions with our systems into the cloud, to migrate existing interfaces and tools, making them more modern and cloud oriented. You will contribute to the architecture, design, codebase, and testing and documentation of our cloud software. We are primarily using AWS, along with proprietary hardware, wired and wireless technologies, and other modern industry protocols and tools.
Requirements:
Proven track record of building world class Cloud services, preferably with AWS
Well-rounded versatility as engineer: you enjoy problem solving, you show initiative, and you communicate your technical thoughts clearly
You have an understanding of serverless architecture 
Professional in JavaScript/Node.JS development
Experience with SQL and NoSQL Databases: Cloud hosted, managed databases such as DynamoDB, RDS, AWS Aurora etc
Prior experience or knowledge of various AWS managed services or similar such as Lambda, SNS, SES, S3, API Gateway, Cognito etc.
RESTful APIs
Desirable/bonus skills
Experienced in agile methodologies
Knowledge of network programming, wireless technologies & distributed systems
Web development
Previous experience building complex cloud solutions
Join our crew of talented and innovative Lighting Intelligence experts!
A career at Helvar gives you an opportunity to be part of the rapidly changing lighting industry on a mission to create Brighter Spaces. As Helvarians we are passionate about what we do. From inventing a new product to winning a project and working on services and new technical solutions, we always put our customer first. We also value collaboration, courage and feedback. We offer an international and diverse working culture where your well-being and professional development is important to us. We support our people in many ways with flexible and remote working opportunities and various employee benefits.
Interested? Please apply on our Careers page as soon as possible, as we will interview and hire the best person without delay. For additional information on the role, please contact our recruiter, gavin.roush@helvar.com
About Helvar
Helvar is an international lighting technologies company specialising in intelligent and energy-saving lighting solutions. Intelligent lighting is essential to the well-being of employees, customers, visitors and patients, and it helps to achieve sustainability targets. Helvar lighting control solutions and luminaire components help to create smart environments built for the future, using information and working seamlessly with other systems. With projects spanning from hospitals, schools, workplaces to cruise ships and Istanbul's 3rd new airport (the largest in the world), Helvar designs open and flexible solutions for lighting across a range of applications. With 99 years of expertise, Helvar serves its customers locally with offices in Finland, UK and Sweden and via their global network of partners in over 50 countries.