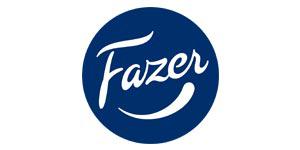 Senior Chief Accountant / Senior Specialist, General Ledger, Fazer
Vantaa, Uusimaa
Get inspired by your work. Join us as a
Senior Chief Accountant / Senior Specialist, General Ledger
Your key focus will be in providing accounting and external financial reporting services for Fazer Group companies in compliance with Group policy and guidelines. You will be responsible for named company's general ledger including monthly, interim and annual closings according to local accounting standards and IFRS. Also, involvement in different development and M&A projects will form an important part of your job.
Collaborating with colleagues and internal partners both in Shared Services and our client businesses as well as with auditors, tax authorities, system vendors and other external parties, is an important part of your role. You will be a valuable member of Shared Finance Services community and a member of General Ledger team. Your position will be located in Vaarala, Vantaa and you will report to Director, Accounting.
Why choose Fazer?
You'll be working in a supportive and welcoming environment, surrounded by colleagues who will inspire you to be your best. As a Senior Specialist you will have a unique opportunity to participate in building the valued Fazer brands and our new growth strategy. On top of inspiring work and a supportive environment we'll add the icing on the cake – a range of tempting benefits.
What you'll bring to the team
You are proactive and take initiative and you are ready to grab also challenging tasks, such as leading general ledger related process development initiatives across Fazer companies globally. Your problem-solving skills and forward-looking and positive mindset combined with development focus will be invaluable in this fast-paced, energetic and valued role.
We expect you to have strong knowledge in financial accounting and taxation as well as at least five-year relevant experience. Knowledge in SAP (FICO) along with excellent skills in Excel will be highly appreciated as well as understanding of IFRS.
You are known as a supportive and positive team member, with a good customer service skill. As we serve Fazer companies and business units in different countries, in addition to the Finnish language, a good command in English is required. Swedish will be considered as an asset.
Apply now to create moments that matter.
Please send your CV and application no later than 17.1. We will schedule interviews already during the application period, so please send your application as soon as possible.
For more information please contact Henna Vuorinen, Director, Accounting (tel. +358 50 520 0307) on 7.1. at 13-14, 12.1. at 13-14 or 13.1. at 8:30-9:30.
Fazer, The Food Experience Company, enables people to enjoy the best moments of their day. In 1891, the young Karl Fazer opened his first café with a mission to make food with a purpose – and a passion to create moments of joy for all the people around him. Shaping the next tastes, traditions and food experiences, Fazer is going Towards Perfect Days. Fazer wants people to experience the Northern Magic it creates and builds on its strong heritage, consumer first approach and innovations to create the sustainable food solutions of the future. The Group focuses on fast-moving consumer goods, operates in eight countries and exports to around 40 countries. In 2019, Fazer Group had net sales of 1.1 billion euros and almost 9,000 employees. Fazer's operations comply with ethical principles that are based on the Group's values and the UN Global Compact.
Northern Magic. Made Real.