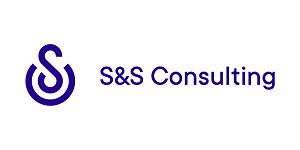 Senior Business Analyst, B2Holding
Vaasa, Österbotten


B2Holding provides debt solutions for banks and institutional vendors. Since starting its activities at the end of 2011, B2Holding has grown rapidly and has established itself as one of the leading players in the markets where the Group operates. B2Holding's head office is located in Oslo. The Group has full operations in 23 European countries and offices in 3 additional countries. B2Holding has a stated strategy for further growth, mainly in Central and Eastern Europe. www.b2holding.no
OK Perintä is founded in 1991 and for over 20 years we have been developing our processes to be best suited for our customers' fields. We always customise our collection processes with the client in order to enable the best possible result. OK Perintä is the third biggest collection company on the Finnish market and a part of the B2Holding group. www.okperinta.fi

We are looking for a business minded and communicative person to join our Collection Support Team!
Senior Business Analyst
Collection Support Team is part of B2Holding Operations area and assists B2 companies in reviewing current processes affecting unsecured portfolios, identifying potential improvements and supporting with development and implementation, with the final goal of optimizing efficiency of collection process and increasing recoveries. The role of Business Analyst will support Collection Support Team and B2 companies within the organization. You will be working for B2Holding, but your main location in between travelling will be at OK Perintä in Finland.
Main responsibilities
Analyze existing processes and identify opportunities for improvement
Works closely with key stakeholders across the Group and company to ensure the successful development and implementation of business improvement initiatives
Ensures that business needs are articulated as clear, detailed feature definitions and user stories for inclusion in the product roadmap and development lifecycle
Conducts business process analysis, assessment, program & project management activities
Documents business cases, processes and plans
Writes test scenarios and participates / supports UAT execution
Prepares reference guides & training material
Effectively acts as a liaison between the business stakeholders, the IT & Organization Unit and the external vendors who implement improvement solutions
Qualifications and Requirements
At least 4-6 years of professional experience as a Business Analyst or related role
BA/BS degree in any of the following areas: Business Administration, IT, Engineering. MBA will be considered a plus
Demonstrable experience in consulting and/or knowledge of the banking industry in the area of Collections will be considered a plus
Knowledge of AroTron system is considered a plus
Excellent knowledge of Business Analysis and process modelling tools and techniques
Knowledge of Project Management principles, methods, tools and techniques Certification in Project Management will be considered a plus
Very strong soft skills – communication, facilitation, co-ordination – working with many different stakeholders
Fluency in English and Finnish
Availability to travel up to 75% of time
We offer
Extensive development opportunities: tailored trainings, aiming to maximize your potential
Possibility to strengthen expertise in a multi-national environment, covering more than 20 European markets
Attractive package: competitive salary, "away from home" compensation, yearly performance bonus and many other benefits
Welcoming and inclusive environment, based on B2Holding's policy of treating all employees with respect, regardless of their position, and avoiding any kind of discriminatory behavior or harassment
For further information, please contact Elina Hyle at S&S Consulting, tel. +358 40 5552104.
Please apply via link https://www.ssconsulting.fi/en/open-positions/ and attach your CV and cover letter with your salary request no later than the 28th of July 2019. Please fill in well your information to the application form, especially your personal information and work experience.