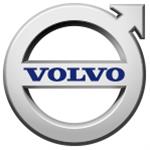 Senior Accountant (Pääkirjanpitäjä), Volvo Construction Equipment Finland Oy
Vantaa, Uusimaa
Volvo Construction Equipment Finland is looking for a motivated and experienced SENIOR ACCOUNTANT to join our Finance team. In this role you will be responsible for delivering accurate financials on a monthly basis and developing the financial reporting process together with other team members.

The position is full-time and is based in Vantaa.

Your key responsibilities include:


Ensure compliance with local accounting (FAS) and Volvo Group reporting principles (IFRS)
Manage the monthly close process to Volvo Group
Prepare monthly financial reports and related balance sheet specifications
Independently manage general ledger accounting and fixed assets module
Oversee accounts receivable, and credit control functions
Payment process key user
Prepare reports to governmental authorities (e.g. VAT, Tax Returns)
Annual Accounts preparation
Prepare liquidity forecasts to Volvo Treasury
Actively contribute to the development of finance related IT systems as a key user
Credit Committee member
Qualifications:

To be successful in this role, we are seeking for a candidate with the following qualifications and attributes:


Relevant educational background (e.g. Bachelor's or Master's degree in accounting or related field)
Minimum five years of relevant work experience
Good knowledge of local statutory accounting, VAT and Tax rules
IFRS knowledge is an advantage
Possess a service-minded, flexible and proactive attitude
Team player
People management skills are considered a plus
Ability to handle tasks independently and to work under high time pressure and flexibility in working hours during the monthly close
Experience in Microsoft Dynamics AX or similar ERP application
Strong MS Excel skills
Fluent written and spoken Finnish and English
Volvo Construction Equipment offers you a key position at the front line of the industry. The Group supports personal development and encourages initiatives.

Please submit your on-line application by August 16th, 2020 including your CV and salary expectation.

Please be informed that we may start discussions with the most suitable candidates during the application period, and the position will be filled as soon as a suitable candidate is found.

For additional information, please contact Risto Aro, Director Finance and Business, tel. +358 40 922 4922 during these hours: August 4th between 14-15, August 11th between 14-15 and August 18th between 14-15.