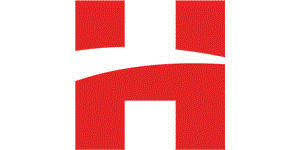 Senior Account Manager, Hansen Technologies
Espoo, Uusimaa
With over 40 years of experience, Hansen Technologies is a leading global provider of customers of customer care, billing software and data management systems across 80 different countries with specializations in the utilities and telecommunications industries. We are successful because at Hansen, our people focus on our customers. On solving problems. On transforming customer experiences, because CX is in our DNA. With 1500 people across 31 offices globally, our people bring a deep expertise, that drives innovation and ideas to ensure we deliver exceptional products and services.

The Senior Account and Sales Manager will be a vital member of our dynamic, engaging and very successful EMEA Sales & Marketing team. Reporting to the Regional Sales Manager, this is a rare opportunity to be able to take your career to the next level, as you will have the opportunity to work some of the region's most reputable utilities and telecommunication business and showcase your prowess as a sales and account guru.

Responsible for our success across Sweden, Finland and Norway, you will have the opportunity to select the working location that suits you best - one of our offices in region or even work from home. Your success will be measured on your ability to:

Partnering with customers ensuring their and our long-term success;
Managing a portfolio of assigned and prospective new customers, with whom you will actively meet budget, seek new opportunities and ensure the business is pricing for value;
A strong customer management focus, establishing and maintaining multi-level relationships at all customers and ensuring regular contact.
Customer interactions influence, guide and consult for the purpose of securing new orders through the demonstration and delivery of new products and services
Proactively work with the team to support the bid management process and new customer projects​
About you
You are an achiever, you have a demonstrable track record as a Sales and Account Management specialist who is ready for your next opportunity. Fluent in Finnish and/or Swedish with strong skills in English, you are regularly commended internally and by your clients for being someone who is well presented, optimistic with a 'can do' attitude and takes pride in delivering great results. Your experience can be summed by as:

Proven success in direct customer contracts, within a senior account management or sales role
An excellent strategic capability in balancing commercial outcomes and customer needs
A true people person, who is authentic, resilient and considerate of your impact on others which means you are able to lead, influence, negotiate and engage at all levels.
A curious and consultative nature that can successfully introduce a range of business solutions in a way that is clearly understood by customers
Experience and knowledge of the Utility marker (Electricity primarily) in the Nordic countries will be highly advantageous
Benefits
Competitive Salary and Sales commission program
Great team
Working for a market leader
Flexible work arrangements
Sounds good? Then don't hesitate to apply. For more information about the role, please contact Carl Lidholm, Director of Sales, Europe (carl.lidholm@hansencx.com) or Pekka Katajarinne, HRBP (pekka.katajarinne@hansencx.com).