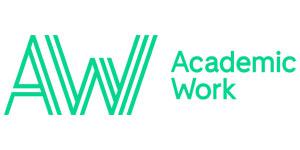 SEM/SEO-skilled Digital Marketing Specialist for Orion, Academic Work
Espoo, Uusimaa
Do you want to be part of an active marketing community in a rapidly evolving international environment? We are now looking for an enthusiastic Digital Marketing Specialist to support Orions global proprietary product brands. This position offers you an interesting opportunity to shape the way Orion does digital marketing with global brands. If this sounds interesting, read more and apply as soon as possible!

Kuvaus
You will get to play a part in an outstanding multinational marketing team. You will work in close collaboration with Orions global brand managers and event manager, as well as other members of the Global Marketing team.

You are offered

•   An opportunity to shape the way Orion does digital marketing with global brands
•   A multi-disciplinary work environment

As consultant at Academic Work you are offered a great opportunity to grow as a professional, extend your network and establish valuable contacts for the future.

Työtehtävät
As a Digital Marketing Specialist you will engage in diverse tasks ranging from brand website management and SEM/SEO-related tasks to supporting and preparing Orions international congresses.
Job duties:

•   Brand website management and creation
•   SEM and SEO-related tasks
•   Hands-on implementation of global digital activities
•   Preparatory and supporing tasks in relation to international congresses (e.g. production of graphics, managing webcasts and webinars, and host duties during the congress)


Etsimämme henkilö on
Apply for this position if you have:

•   A degree from a relevant field (e.g. business or marketing)
•   Previous experience from website content management
•   Knowledge of SEM and SEO (e.g. Google Analytics, Google Search Console, Google Ads & other tools)
•   Basic knowledge of Adobe Photoshop. Adobe InDesign and Illustrator are considered an advantage
•   Excellent communication and problem-solving skills
•   Flexible, co-operative and an open mindset
•   Fluent written and spoken English, Finnish is seen as an advantage

Other information

•   Start: As soon as possible
•   Work extent: Full-time, until 31.12.2019
•   Location: Espoo
•   Contact information: This recruitment process is conducted by Academic Work. It is a request from our client company Orion that all questions regarding the position is handled by
Academic Work.

Our selection process is continuous, and the advert may close before the recruitment process is completed if we have moved forward to the screening or interview phase.

Infoa asiakkaasta
Orion is a globally operating Finnish pharmaceutical company. Its employees, Orionees, 3200 in total, work in all kinds of positions. Among them are Research Scientists, Laboratory Technicians, Engineers and IT Specialists as well as people working in Production, just to mention some examples. Orion offers diverse and responsible jobs to its personnel in a truly multi-disciplinary work environment.

Kysyttävää? info@academicwork.fi, Ilmoitusnumero: 15027139