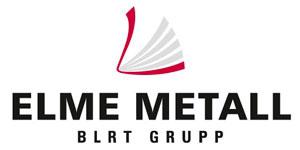 Sales Manager for steel products, Elme Metall Finland Oy
Hattula, Häme
Elme Metall is part of the BLRT Group, the largest industrial group in the Baltics. Elme Metall focuses on metal processing and sales. Our companies and service centres are located in Finland, the Baltics, Russia and Poland.

Elme Metall Finland Oy was established in 2012 in Parola, being the employer to 25 people and generating an annual turnover of approx. EUR 12M.

We are looking for a Sales Manager for steel products to better serve our customers.

The main tasks of a Sales Manager are to achieve the company's sales targets, find new customers and contacts, make price quotes, negotiate sales, monitor and to be responsible for the sales process.


You have technical education/background or you are currently acquiring it
You have experience in B2B sales, preferably in technical field
You are good at anticipating customer needs
You enjoy communicating with people and have good negotiation skills
You have the courage to decide and you take responsibility for the work done, you take initiative
You are a goal-oriented and systematic team player
You have driving license and can speak English
We offer interesting work in a group with international reach, an opportunity to experience the delights and pains of growing a business.

The place of employment is mainly in Parola, travelling in Finland and sometimes abroad is required occasionally.

If you feel this job might be right for you, do not just wait, be quick and let us know of you!
We are waiting for your CV and salary request to

rekry@elmemetall.fi

latest 31.07.2020. For more information, please contact CEO Priit Tiru, GSM +358401618834.