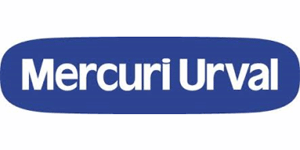 Sales Director, Tepcomp Group Oy / co Mercuri Urval
Helsinki, Uusimaa
Sales Director
Are you passionate about industrial ecosystems?
Are you familiar with the field of electronic manufacturing services in Northern Europe? If you are skilled at industrial sales and have drive for building new business, you could be the Sales Director we are looking for.
Tepcomp Group has been operating as a contract manufacturer for electronics for over 30 years and has grown to be one of the leading operators in Finland. As a key part of our ambitious growth strategy, we are now looking for a sales director to grow our business in Northern Europe.
As a sales director, you have a strong focus on creating accelerated and profitable growth not only with existing customer base but also acquiring new customers. You work in close co-operation with your sales team, production and clients, securing our most fundamental customer promise; quality, efficiency, expertise and responsibility for our operations. You also have ability to develop sales performance together with Tepcomp team.
We are looking for a sales director who understands EMS and has experience in driving business growth in Northern Europe. A highly result-oriented person with a genuine drive to exceed targets fits our culture. We are looking for a leader with high integrity and capability to lead challenging projects across organizational and geographical borders. Your current network and networking skills will help you to build good strategic partnerships for mutual benefit for both partners.
We offer the right person a great business with excellent growth opportunities, with possibility for personal development and staying at the forefront of industrial contactor sales and business development.
Is this the opportunity you want to grab?
For further information, please contact Marcus Jensén at Mercuri Urval, tel. +358 40 551 7741 (marcus.jensen@mercuriurval.com) or Eveliina Sainio at Mercuri Urval, tel. +358 40 637 0889 (eveliina.sainio@mercuriurval.com), best reachable by phone during 17 - 28 June. Please send your CV and application including a salary request no later than 17th of July at www.mercuriurval.com, ref. FI-14189.
Tepcomp Group has been operating as a contract manufacturer of electronics for over 30 years. We focus on LED electronics, healthcare and medical technology and industrial electronics. In addition to our diverse electronics contract services, the company has also been developing innovative LED lighting since 1997. We have factories in two locations: Turku, Finland and Kuressaare, Estonia. We export worldwide through intermediaries, in addition to the Finnish markets. We employ 135 people and our aim is to grow in Northern Europe. Our main values are customer oriented way of working, quality and accuracy.