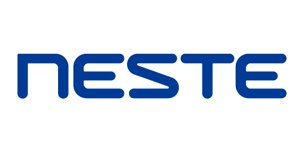 Safety Automation / Functional Safety Specialist (38763), Neste Engineering Solutions
Porvoo, Itä-Uusimaa
Are you interested in new opportunities in a company that invests in renewable products, technologies and new ways of working?

Now, we are looking for new professionals for the position of:

Safety Automation / Functional Safety Specialist,

We are offering challenging safety automation specialist work in study, basic and detailed engineering phases in different process industry projects worldwide – in Finland and/or abroad.

In your role, you will be involved in

Risk analyses and SIL determinations
SIL verifications
Functional Safety Design
Functional Safety assessments
Development of Functional Safety procedures and specifications

The job description will be adapted to your experience and interest.

Keys to success in this role are

Experience in process automation engineering (7+ years)
M.Sc. or B.Sc. in automation engineering or other applicable field
Knowledge of SIS automation systems and functional design
Experience in functional safety life cycle engineering and standards
The ability of self-initiative and solution-seeking attitude

In accordance, we believe in people who find new ways of doing things – people for whom safety and sustainability are part of their professional skills. Customer mindset is essential to all of us at Neste and we work hard to find the best solutions for our customers. We believe everyone is a leader and share a natural desire for collaboration. If all this, as well as our values "We care, We have courage and We cooperate" resonate with you, you are the talent we are looking for.

Come and do meaningful work in a community that has its eyes set forward!

We provide versatile training and development opportunities with the latest technology in the industry, as well as comprehensive employee benefits.

The position will be located in Kilpilahti, Porvoo. We provide a free commuter bus service to and from Kilpilahti metropolitan area and Porvoo.

For further information please contact:
Jari Koivuvirta, Senior Associate,

jari.koivuvirta@neste.com

+358 50 458 9756
Tuomas Viskari, Head of Automation, Electrical and Instrumentation,

tuomas.viskari@neste.com

+358 50 458 1202

Please submit your interest through our website with a resume, together with a covering letter by the 30th of March 2020.

The recruitment process includes interviews and possible aptitude testing. Please note that we will start to process the applications immediately upon receipt.

The person selected for the position must pass a health examination including a drug test. A security clearance is obtained for the persons with their consent.

We believe that it is the task of each generation to create a healthier planet for its children. To succeed in this we create responsible choices, everyday – choices that enable people to live a more sustainable life and consume fewer natural resources.

There are roughly 4400 Neste employees in Europe, Asia and North America. We are the world's largest producer of renewable diesel refined from waste and residues, and we are also bringing renewable solutions to the aviation and plastics industries. We are looking for the best professionals in their respective fields – people who have the will to make the world a cleaner place to live.