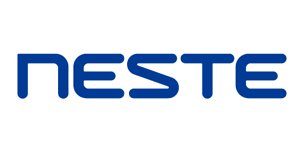 Researcher, Pretreatment, Neste Oyj
Porvoo, Itä-Uusimaa
We are looking for a

Researcher, Pretreatment

to join our Pretreatment Research team in Porvoo.

Your part in Neste journey

It is a great time to join us!

Neste is already the world's largest producer of renewable diesel from waste and residue raw materials. Now we are committed to become a solution provider for chemical recycling and to support circular economy by providing innovative solutions based on waste plastic. Neste's intent is to partly replace crude oil as refinery raw material by liquefied waste plastic. From 2030 onwards, Neste targets to process annually more than one million tons of plastic waste to new plastics, chemicals and fuels. We are now seeking a research minded technology professional who will work on developing the winning feedstock solutions to meet this ambition.

In your role, you will

Develop purification and pretreatment processes that enable utilization of liquefied waste plastic fractions in chemical recycling
Plan, organise, lead and report internal and external experimental and analysis work related to liquefied waste plastic and other recycled feedstocks
Proactively search for and cooperate with pretreatment related research partners
Actively participate in IPR creation and innovation work
Support long term strategy work for sustainable raw materials
You will work closely with Neste R&D, Neste Engineering Solutions and business units and with research partners to ensure the success of our long-term sustainable raw material strategy. Our work combines accountability, cooperation, and the desire to develop and renew. Working safely at all times is essential to all of us.

We have a medium-sized team of experts working in Pretreatment Research. Our team contributes to the development of new feedstocks and their purification processes. We are responsible for delivering pretreatment competence and purification solutions enabling the use of different feedstocks for the production of fuels, chemicals and materials.

Keys to success in this role

The best combination of experiences, skills and background is

Master's degree or higher from relevant field, e.g. Polymer Technology, Organic Chemistry or Chemical Reaction Engineering
Strong background in Chemistry
Knowhow related to liquefied waste plastic and/or other recycled fossil feedstocks derived oils and their processing
At least 5 years of relevant work experience from R&D or engineering tasks, preferably related to thermochemical conversion of plastics, recycled plastic materials or plastic products
Fluent English and excellent communication skills, both spoken and written
Willingness to travel
Strong organizing skills and systematic way of working
We also value

Knowledge of waste plastic thermal decomposition products
Experience and knowhow of plastics compounding or packaging industry
Experience from project management, business development related tasks or co-operation
Knowhow of plastic waste fractions, their compositions and fractionation technologies
Understanding oil refining processes is considered as an advantage
In accordance, we believe in people who find new ways of doing things – people for whom safety and sustainability are part of their professional skills. Customer mindset is essential to all of us at Neste and we work hard to find the best solutions for our customers. We believe everyone is a leader and share a natural desire for collaboration. If all this, as well as our values on responsibility, cooperation, innovation and excellence resonate with you, you are the talent we are looking for.

Come and do meaningful work in a community that has its eyes set forward!

If you have any questions regarding the process or the position, please get in touch with Mervi Waddilove (R&D Manager, Pretreatment Research) tel. +358 50 458 7059 on September 24th during 10 - 11 EET or September 26th during 10-11 EET..

Please submit your application by September 30th, 2019.

The recruitment process includes interviews, assignment and aptitude testing. The first interviews are preliminary scheduled to take place on week 41.

The person selected for the position must pass a health examination including a drug test. A security clearance is obtained for the persons with their consent.


We believe that it is the task of each generation to leave its children a healthier planet. To succeed in this we create responsible choices, everyday – choices that enable people to live a more sustainable life and consume fewer natural resources.

There are roughly 5000 Neste Employees in Europe, Asia and North America. We are the world's largest producer of renewable diesel refined from waste and residues, and we are also bringing renewable solutions to the aviation and plastics industries. We are looking for the best professionals in their respective fields – people who have the will to make the world a cleaner place to live.