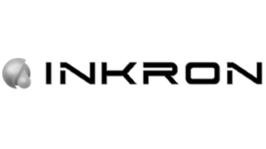 Research Scientist/Senior Research Scientist, Inkron Oy
Espoo, Uusimaa 02630
Inkron develops and manufactures adhesives, inks and optical coating materials for LED, Printed electronics and Display applications. We have both research and production facilities in Espoo, Finland. Our customers are international electronic industry companies and Inkron is part of a big Japanese chemical company. For more information please visit our website at www.inkron.com
Inkron Oy is currently seeking a Research Scientist for a full-time position to strengthen our Optical Materials team to develop new materials for nanoimprinting technology. The Research Scientist participates in the development, production and characterization of novel materials required for the customers' high-end sensing, imaging and display systems. The person will be expected to perform as an individual contributor of the team which is responsible for close collaboration with customers and our partners to solve tough technology challenges.
We are looking for a person with experience in one or more of the following areas:
Nanofabrication processes (e.g. nanoimprinting or lithography)
Optical devices (e.g. light guides, nanophotonic components and sensors)
Nanostructure analysis (e.g. SEM, AFM, optical microscopy or spectroscopy)
You have:
A Master's degree or a PhD within Material Science, Chemistry, Chemical Engineering, Physics, Optics, Photonics or equivalent
A positive and active hands-on mentality and can-do attitude
Problem solving skills, the willingness to learn and an innovative mindset
The ability to prioritize tasks, handle several projects at the same time and adapt to changes
Enthusiasm to develop new and existing products, methods and procedures
Fluent English language skills and strong communication skills
Great teamwork skills
We are offering you a chance to work closely in developing new and cutting-edge products for some of the world's largest technology companies, excellent employee benefits and great teammates.
Deadline for applications is 15th March 2020, but we will be reviewing applications and conducting interviews before the deadline. Please send your application together with your CV and salary request to jobs@inkron.com