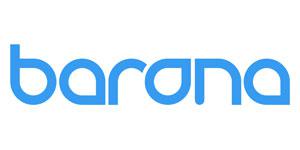 Refinery Process Development Manager, Barona Teollisuus
Vantaa, Uusimaa
Refinery Process Development Manager, Vantaa
We are now looking for a Refinery Process Development Manager, whose task is to scale up the manufacturing processes, carry out unit process testing with equipment suppliers and coordinate plant design work with engineering partners. In other words, you will create testing plans for different chemical refining processes and participate in these tests.
This position is part of the implementation of Vapo Refinery vision 2030, whose target is resource and energy efficient refining of organic wetland biomass into several high-value-added products.
We expect
At least a M.Sc. level degree in process engineering
Previous experience in process engineering
Willingness to travel when needed and work together with our international customers, equipment suppliers and other stakeholders
The ability to carry out wide process development scopes according to our project processes
Fluency in both written and spoken English
It is also beneficial to
Have know-how in organic chemistry, process balance calculations, and design flow-charts
Understand about feasible manufacturing processes, value engineering and process integration
We offer you
An interesting role in a very future-oriented working environment
Very innovative and inspiring colleagues
Compensation corresponding to work requirements and harmonized Vapo Group employee benefits
Office in Vantaa or Jyväskylä
For more information regarding the position contact Recruitment Manager, Barona Engineering, Kristiina Vormala, 040 837 4019.
Apply latest by 13.12.2019 on our site.
Or for more information please contact: 040 837 4019
Vapo Ventures
Vapo Ventures developes and commercializes Vapo's new businesses. Our aim is to open undiscovered ways to utilize company's know-how and vast raw material resources. From this basis we create customer focused, sustainable and financially profitable new business.
Rekrytointia hoitaa Barona

Barona offers job opportunities in Finnish and international manufacturing companies both large and small - we are Finland's largest operator focusing on the industrial sector. We employ over 1,000 experts in various manufacturing sub-sectors every year. Through us, you will find both easy-access and more demanding specialist positions. We are constantly on the lookout for new talents, combining the required skills, will to improve and an interest in technology. Take the next step and join us!
Barona helps you build a career to suit your personality. We will support you at the different stages of your career, both in Finland and abroad.