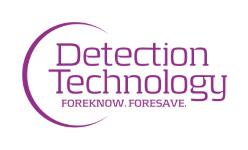 Quality Reliability Engineer (QRE), Detection Technology Plc
Oulu, Pohjois-Pohjanmaa 90590
With us you do
WORK THAT MATTERS
We are the most trusted partner imaging the unknown by creating foresight capabilities quicker to discover and prevent threats. Our solutions contribute to the improvement of people's health and safety daily. With us you do work that truly matters.
We are a global provider of off-the-shelf and customized X-ray imaging solutions for medical, security and industrial applications. Our product portfolio ranges from photodiodes to complete detector systems with ASICs, electronics, mechanics and software.
Our net sales totaled EUR 94 million in 2018. With 30% compound annual growth rate (CAGR) of net sales we have exceeded the market growth for over five years. We have 260 active customers in over 40 countries.
Detection Technology employs over 500 people in Finland, China, France and the US. The company's shares are listed on the Nasdaq First North Finland market place.
We are looking for a skilled professional to join our global product quality team
in Oulu. We have an immediate opening for
Quality Reliability Engineer (QRE)
Are you interested to work in our global product quality team? We are looking for new professional to strengthen our growing team. You would be a key player to work ensuring our quality to be on high level also in the future.


As QRE you will be responsible for technical failure analysis in customer complaint handlings and as well work in general level in product quality improvements. You will work in collaboration with our product managers and as well with engineering and operations teams. Your role will also include technical support for customer quality engineers in customer interface.
Skills and qualifications:
Experience with the hands-on debugging (failure analysis) and root cause analysis of electronic hardware and control electronic hardware
A minimum of 3 years of experience working with complex electro-mechanical systems
Able to analyze data, pay attention to detail, make logical and rational conclusion            
Technical knowledge and skills, with deep understanding in at least one of the following area: Firmware Engineering, Electrical Engineering or Mechanical Engineering
Digital and analog circuit design debugging knowledge
Knowledge and understanding of quality management and ISO standards
At minimum basic knowledge in 6 sigma
Excellent team player with strong collaboration, communication and cross cultural skills
Good written and spoken in English, other languages are seen as a benefit
University degree (B.Sc. or M.Sc.) in Semiconductor Physics & Microelectronics, Electronic Engineering, or other relevant field
We offer you a challenging position supported by our international team of professionals in a growing high-tech company, competitive salary and benefits. You will be reporting to the Quality Manager, Products, and your location will be in Oulu.
For more information please contact Quality Manager, Products, Kalle Pikkujämsä, +358 40 543 1073 on 11.9.2019 at 15.00 - 16.00 (EEST) and 18.9.2019 at 14.00 -15.00 (EEST). We look forward to receiving your application including salary request and CV to careers@deetee.com with subject "Quality Reliability Engineer" as soon as possible, however no later than 22 September 2019.