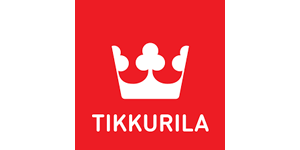 Quality Manager, Tikkurila Oyj
Vantaa, Uusimaa 01300
We are strengthening our Operations team in Tikkurila with Quality Manager. You will play a key role to lead the quality topics in Vantaa unit.
Your main responsibilities will include...
- Developing and managing the Tikkurila's quality management system
- Leading internal and external audits
- Leading management reviews
- Coaching and training 
- Implementing development projects
- Various investigations and case solutions
- Co-operating with managers and employees
To succeed in this role, you have...
- Master's degree or similar, in relevant field, e.g. chemistry and preferably at least 5 years' experience in Quality management
- Proven track record of driving excellence
- Ability to understand big picture and cause-and-effect relationships
- Analytical and systematic way of working
- Change management skills
- Excellent co-operation and networking skills
-Patience, perseverance, positive attitude and hunger to develop ways of working
-Fluent in written and spoken Finnish and English. Swedish, Polish and Russian skills would be a good bonus 
The position is based in Vantaa, Finland. You will report to Mervi Liedes, Operations Director, Finland. 
We offer you a chance to work with a Nordic market leader in a challenging and international position with an opportunity for professional development, and an inspiring and motivating place to work with great colleagues. 
For more information please contact Mervi Liedes: mervi.liedes@tikkurila.com  Please apply by 1.11.2020.
Sustainable Nordicness
Tikkurila is a leading Nordic paint company with expertise that spans decades. We develop premium products and services that provide our customers quality that will stand the test of time and weather. We operate in eleven countries and our 2,700 dedicated professionals share the joy of building a vivid future through surfaces that make a difference. In 2019, our revenue totaled EUR 564 million. The company is listed on Nasdaq Helsinki. Nordic quality from start to finish since 1862.