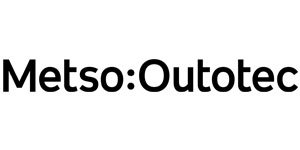 Quality Engineer, Metso Outotec
Tampere, Pirkanmaa
Would you like to take this opportunity to influence the industry towards a more responsible use of the world's natural resources? As a newly combined company Metso Outotec creates a unique workplace. Combining the strengths of two companies we offer stronger platform for growth and innovation. This is your opportunity to join the positive change.
Job posting end date: 1/31/2021


We are now looking for a Quality Engineer to join our QHSE team in Tampere.
In this role you will work as a quality engineering expert in our mobile crushing and screening equipment factory. As a Quality Engineer, you understand the quality as a biggest driver to customer satisfaction.
You will ensure customer's product quality complaints and other quality feedbacks smooth and fast resolution within our organization. You will make root cause analyses and based on those findings you will plan, execute and follow-up the needed corrective actions and manage quality improvement projects in collaboration with various stakeholders. The responsibility includes measuring and reporting quality and warranty complaints related KPI´s.
In addition, you will have variable responsibilities related to quality development in our Tampere plant. In order to meet and improve Metso Outotec's quality standards, you will be driving and developing our internal operations and processes into world-class quality processes.

To Succeed
To succeed in this role, we expect you to have suitable educational background eg. B.Sc/M.Sc in engineering. You may already have some experience in quality engineering or you might be in the final stages of your studies. You should have already some hands-on work experience in manufacturing and we appreciate previous experience and understanding of machines working in harsh environment.
In this role it is important to have hands-on and solution-oriented attitude. You are able to take things forward proactively and in good collaboration with others in a global operating environment. You are motivated and willing to develop as an expert in your role. Fluent verbal and written communication skills in both Finnish and English are vital in this role.

We offer
Safety is our top priority and at the core of everything we do. Safety is a sign of quality, and we firmly believe that a good health and safety performance is one of the keys to ensuring sustainable business.

We offer you an interesting and challenging role with our world-leading products and a chance to develop the quality of our products even better. You will get to work with a great team and different stakeholders in a global business environment and have many opportunities to develop your skills and to grow professionally with us. Naturally, you will have all the possibilities and benefits of a big, global company. We believe it all begins with an active personal involvement and curiosity. At Metso Outotec you will benefit from willingness to learn by doing. We have an environment that combines result-driven and respectful culture in an exceptional way.


Additional information

For additional information, please contact QHSE Manager Sanna Uusikauppila by phone: +358 503738590 on Thursday 21st Jan between 12-15 or Monday 25th Jan between 12-14.

Please send your resume and application with your salary expectation through Metso Outotec Careers page latest on Monday Jan 31, 2021.