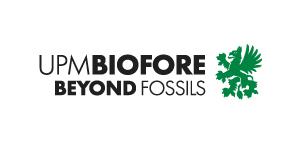 Quality Assurance and Test Manager, UPM
Helsinki, Uusimaa
Are you looking to join a dynamic, innovation-driven, international company, building a better future for us all? UPM leads the forest based bioindustry into a sustainable, innovation-driven, and exciting future. The competence, integrity and drive of our people make us unique. We live by our values – trust and be trusted, achieve together, renew with courage.
We are now looking for a Quality Assurance and Test Manager to join us at UPM Finance & Control Development. In this position your mission will be to ensure that our test strategy and plan is continuously developed, synchronized and deployed according to agreed scope, specifications and schedules. You will be working closely with project management, qualified leads for solution development as well as the IT delivery team and multiple vendors. The position is in Tampere or Helsinki, Finland.
Finance & Control team drives performance improvement in Finance & Control and in UPM by increasing the efficiency, effectiveness and experience of current business processes and tools, and by introducing new digital enablers. Team works in close co-operation with other teams in Finance Operations, Business Control, and IT, and with all the businesses of UPM.
What you'll do
As a quality assurance and test management professional, you will lead quality assurance and test management streams of complex, large development projects at UPM Finance & Control. Your first assignment is in one of our key implementation initiatives. This project is a UPM wide finance transformation project with the aim to increase Purchase Invoice Management process efficiency and compliance through standardization and automation, while providing an improved end user experience. In its core the project is deeply rooted and integrated in the Source-to-Pay end-to-end process and is part of a holistic strategic transformation program consisting of several initiatives across functions, businesses and platforms.
As a QA and Test Manager your mission will be to ensure that our test strategy and plan is constantly developed and deployed:
Create, maintain and align the master test plan for all relevant implementation streams
Create and provide needed instructions and trainings for implementation stream leads and organize kick-off sessions
Ensure readiness of test cases and data fully mapped against functional and non-functional requirements of all relevant implementation streams in co-operation with stream leads and implementation partners
Define entry and exit criteria for each implementation stream test round
Ensure UPM full timers and contributors are adequately resourced to conduct testing activities
Ensure all relevant implementation partners and vendors are informed, aligned, resourced and ready to conduct test preparation, execution, management and defect fixing activities.
Ensure readiness of systems and accesses prior to testing rounds
Monitor the overall progress of testing rounds in alignment with all interdependencies and provide frequent status updates to project management and other relevant stakeholders
Manage defects backlog and create plans for any re-testing
Create and execute plans for test automation with solution leads and test automation professional
Facilitate review and approval of test cases, entry and exit criteria and testing phase milestone sign-off
Who you are
You have a proven track record in quality assurance or test management with a master's degree in Economics or in Engineering
You are a self-standing professional who enjoys taking full responsibility of your own responsibility area
You are a leader who can maintain enthusiasm and focus in the team during extensive and demanding testing periods
Dependency management and synchronization of plans and activities within project streams is your strong suit
You are result-driven and committed to deliver high quality on time
You are comfortable with working in a multi-vendor environment
You are fluent in English and appreciate working in a truly international environment
You have worked with finance before and you are familiar with the language used in F&C
This is what we offer for you
Meaningful job: We are proud of what we do. Our work highlights the expertise of our personnel, the high quality of our products and the company's values.
Inspired and motivated teams: We have highly skilled workforce. We are a multifaceted, international organization that works as a team to achieve our shared objectives.
Development opportunities: With us you can build up your expertise. We provide opportunities to support your development throughout every stage of your career.
Responsibility for people and environment: Our ethical principles embrace people as well as the environment. We are always striving to build a more sustainable future.
Additional information
For further information, please contact Mr. Benjamin Löffler, DigiPay Project Lead, tel. +358400945692 during 24.6 - 28.6.
Please apply via the link above and attach your CV and cover letter latest 19.7.2019
For support with submitting your application, please contact HR Service Center at contacthr@upm.com or +358204146600.
A security background check may be performed for those selected to UPM positions, in accordance with the company recruitment guidelines and the Security Clearance Act 726/2014.
UPM is a non-smoking workplace in Finland.