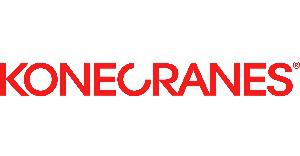 Purchaser, Konecranes
Hyvinkää, Uusimaa
Country: Suomi (FI)
Location: Hyvinkää,

At Konecranes, we believe that great customer experience is built on the people behind the Konecranes name – people committed to providing our customers with lifting equipment and services that lift their businesses. Everything we do, we do with passion and drive. This is what makes Konecranes a unique place to work.

Global Parts Supply & Distribution unit is looking for a Purchaser to handle purchasing activities of spare part for unit located in Hyvinkää, Finland.

Purchaser's main responsibilities are:


Ensuring availability of specified material groups
Exception and expedition management & communication regarding assigned material group
Operational purchasing for defined materials
Co-operation with the vendors regarding their performance & material data
Master data maintenance tasks for new and existing materials
Vendor reclamation & invoice handling

You will work closely with production and production planning, warehouse operations, sourcing & customer service department with over 100 colleagues.

What we expect from you?

We expect you to have minimum bachelor's degree in logistics or relevant area and strong understanding of material management processes. We except you to have practical experience of purchasing and vendor collaboration. You understand spare part business and customer expectations. You also have understanding of production environment, processes and production planning.

We expect you to have also good understanding and minimum two-year experience of SAP ERP system material management module and purchasing functionalities. We value your good knowledge in Microsoft Office tools including Excel, Powerpoint and Word. You are proactive, analytical and target oriented and able to work in a hectic spare part environment and have excellent communication skills in English and Finnish.

What we offer you?

We offer you an opportunity to develop world class spare part operations together with team of professionals in a good team spirit. As the global market leader Konecranes offers good career opportunities within the organization.

For more information, please contact Purchasing Manager, Piia Bergström,

piia.bergstrom@konecranes.com

or by phone +358 40 685 6222.

Please apply soon on our career pages www.konecranes.com/caree r of via this link

 

before 7.7.2019. Please notice, that this position will be filled up as soon as the right person has been found, even before 7.7.2019.

Konecranes is a world-leading group of Lifting Businesses™, serving a broad range of customers. We are truly a global company with 16,000 employees at 600 locations in 50 countries. For over 80 years, we have been dedicated to improving the efficiency and performance of businesses in all types of industries. We believe that sustainable growth is a result of a strong responsible performance.