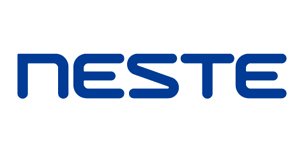 PTP Process Owner, Global Financial Services, Neste Oyj
Espoo, Uusimaa
Neste Global Financial Services provides finance shared services globally for Neste Group companies and employs approximately 50 specialists. Finance processes included in the scope are accounts receivables, accounts payables, payments, general ledger and fixed assets. Finance operations are managed according to a harmonized global set-up. 
 
We are now looking for a
SAP PTP L2 Process Owner, Global Finance Processes
to join our Global  Finance Services AP SAP Team. 
Your part in Neste journey
It is great time to join us!
Process Owner is responsible for SAP Purchase-to-Pay Accounts Payable process and tools in our global Accounts Payable SAP team. As a Process Owner you have advanced/specialized knowledge of SAP accounts payable, will apply subject matter expertise to identify, develop and implement techniques to improve reporting productivity, increase efficiency, mitigate risks, resolve issues and optimize cost savings. 
In your role, you will
Actively define and develop our Purchase-to-Pay processes (SAP), systems and tools to ensure high-class performance across process cycle
Together with the other process owners and specialists to set and improve SAP PTP process KPI's and ensure Neste PTP processes and process controls are up-to-date and documented in ARIS tool
Participate in daily work, monthly, interim and annual closings according to the global closing schedule
Act as a 2nd level support for accounts payable related matters
Follow up and resolve issues and queries from internal and external stakeholders
Execute accounts payable process internal controls
Participate in SAP implementation and other finance projects
Keys to success in this role
The best combination of experiences, skills and background is
Degree in finance, preferably BBA or MBA
Experience in accounts payable and finance processes in international environment
System oriented mindset with interest in maintaining and developing tools
Ability to work independently and bring constructive solution proposals for development needs
Ability and willingness to train and support people in accounts payable process related matters and tools
Positive and energetic personality with good social skills 
Flexibility with regards to tasks and working hours when needed
Ability to work effectively and with high quality under time pressure
Adequate user experience of systems (SAP, Oracle Financials, MS Office)
Fluent spoken and written English is required, other languages are regarded as an asset
In accordance, we believe in people who find new ways of doing things – people for whom safety and sustainability are part of their professional skills. Customer mindset is essential to all of us at Neste and we work hard to find the best solutions for our customers. We believe everyone is a leader and share a natural desire for collaboration. If all this, as well as our values on responsibility, cooperation, innovation and excellence resonate with you, you are the talent we are looking for.
Come and do meaningful work in a community that has its eyes set forward! 
If you have any questions regarding the process or the position, please get in touch with Sari Ek, Team Leader, Global Financial Services:
sari.ek@neste.com
Please submit your application by August 26th, 2019.
The recruitment process includes interviews and aptitude testing. 
The person selected for the position must pass a health examination including a drug test. A security clearance is obtained for the persons with their consent. 

We believe that it is the task of each generation to leave its children a healthier planet. To succeed in this we create responsible choices, everyday – choices that enable people to live a more sustainable life and consume fewer natural resources. 
 
There are roughly 5500 Neste employees in Europe, Asia and North America. We are the world's largest producer of renewable diesel refined from waste and residues, and we are also bringing renewable solutions to the aviation and plastics industries. We are looking for the best professionals in their respective fields – people who have the will to make the world a cleaner place to live.