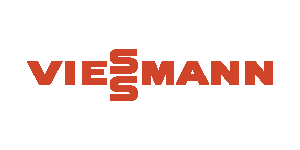 Project Purchaser for new generation of refrigeration solutions, Viessmann Refrigeration Systems Oy
Porvoo, Itä-Uusimaa 06150
We have an opening in Viessmann Refrigeration Systems Oy for an active and dynamic Project Purchaser with some proven achievements in project purchasing. We develop and produce refrigerated cabinets for commercial use - you might have seen them in your local supermarket! Your job would be to lead and coordinate project activities within the purchasing team and to secure material ramp-ups in the right time, right cost and right quality. We would love to see you bringing your expertise and experience to our organization, especially in a form of successful through puts of projects.
This is a permanent full time position located in Porvoo where we have our factory and development activities. In this role you would be working in an international team of five sourcing professionals, reporting to the Head of Strategic Purchasing. You would get to utilize your proactive working style and good communication when working with other project functions like product development, quality and industrialization as well as externally when working with our suppliers. In this set up fluency in English is a must.
Once you are fully on board, we think that your days would consist of things like:
coordinating sourcing and purchasing activities in new product development projects
taking part in material RFQ process
ordering prototype and pilot materials
securing availability of materials for project ramp-ups and controlling bill-of-material cost
taking part in component life cycle process and securing correct item data in ERP and PDM flow
operative purchasing for assigned materials, incl. forecasting, ordering, confirmations, invoice flow
The most important elements of good performance in this role are that the targets related to product cost and project schedule are met and that the learnings from each project are always refined to improve the following ones.
Ideal combination of experience and skills:
B.Sc. degree in Engineering or other relevant field
Proven experience in project purchasing and preferably some relevant experience in product development processes
Project management skills and ability to follow project schedules and targets
Ability to effectively participate in RFQ process with strategic purchasing and capability to negotiate with suppliers
Understanding of component creation process, user experience of PDM tools
With us you will get
an interesting and challenging role in a growing, customer-oriented international company,
a central position in a compact local organization with various opportunities to influence for example in the development of product development process flow,
plenty of opportunities to learn, grow and progress in your career,
a comprehensive occupational healthcare, recreational benefit, subsidized on-site lunch and free coffee, flexible working arrangements and an employee recognition program.
Are you up for this challenge?
If you are interested in this position please send your application with a CV and a salary expectation no later than 15th of April. Please note that we will start screening the applications immediately and might start the interviews already before the due date. If you wish to know more about the position, please contact the hiring manager, Marko Turunen, +358 40 5755 165 on April 8th at 15-17 or April 9th at 14-16.
Become part of the Viessmann family We care for cold. Viessmann Refrigeration Solutions is a leading European commercial refrigeration and clean room solutions provider with over 1,200 refrigeration professionals in 18 countries. We are part of the Viessmann Group family with 100+ years of experience, 12,100 colleagues and a turnover of over two billion euros in 120 countries. We go beyond being a refrigeration systems supplier by bringing our know-how, skills and competencies to find the best solutions for our customers within Food Retail, Food and Beverage Industry, Food Services and Health Care businesses. For the benefit of the generations to come.