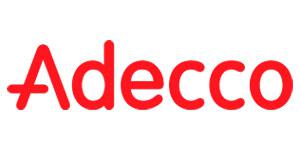 Project portfolio manager, transformation pmo, Adecco Finland Oy
Mission of the role
The Adecco Group is embarking on a multi-year transformation journey to deliver on our global "Future@Work" -strategy. The Project Portfolio Manager's core mission is to support the Adecco Group in the Nordics in the execution of the strategic transformation.
As a key member of the Nordics Transformation leadership, you will report to the Nordics zone Transformation Director and play a critical role in the planning, coordination, governance and execution of the zone's portfolio and roadmap. We are looking for an individual to help us move the needle on our overall transformational capability, significantly improving the Nordic organization's maturity within core areas of accountability.
This role can be based in Sweden, Norway or Finland.
Responsibilities
Within the boundaries set at global and regional levels, implement lean and agile Nordic portfolio management and governance processes, and ensure these are executed optimally. Drive and enforce process compliance.

Promote and rally support for adoption of governance and processes across the business.
Support the Transformation team at large in establishing and managing the transformation roadmap and initiative portfolios. Develop integrated schedules, budgets and forecast at portfolio level.

Fully accountable for day-to-day portfolio administration, including the timely and accurate reporting on key metrics.
Own Nordic portfolio management process and related tooling, including acting as local application owner of global PPM tool (Clarity).
Support the organization in maturing its project management capabilities. Specifically aid in professionalizing the PM community through training and coaching inexperienced PMs within core disciplines.
Provide analytical support on a range of ad-hoc/cross-functional projects and strategic initiatives.
Qualifications/Requirements
Bachelor's or Master's degree within business or adjoining field
At least 3 years' experience in a similar role and capacity
Proven project management / change management capabilities and experience
Strong communication skills and ability to interact with different stakeholders on all levels and across countries
Certification or substantial experience in Project Management and Portfolio Management. Prince2, MSP, MoP, PMP etc. are relevant, as is COBIT
Native/fluent English language skills are essential (written & oral)
Understanding of data, such as data modelling fundamentals at level of e.g. business controller
Advanced level of proficiency in Microsoft 365 tools and a genuine interest in leveraging their advanced capabilities to drive productivity
Proficiency in PPM tooling, preferably Clarity, is an advantage
Analytical and data-driven thinking, strongly focused on reusability of information gathered while preparing work products
Willingness and ability to work hands-on and in coaching others while helping the business mature in PM
About You
You're at the stage of your career where you have already gathered a good amount of work experience and spent about 5 years of your career with transformation / project management/ portfolio management. You have several years of experience in mid-to-large multi-national matrix-like organizations and/or in a consulting capacity for large corporations. However, you're still eager to learn more and want to take that next step in your career. You are structured, methodical and with an eye for detail. You don't shy away from ambiguity; you're used to working in such an environment. However, you push for structure and process because you see the benefits of this long-term, but your personality is compromising and pragmatic enough to get the job at hand done.
We offer
This is a good opportunity for an already experienced Project Portfolio Manager for further growth on a journey to build a world-class PMO capability. We are on a truly exciting transformation journey and we have a lot of interesting projects and career paths both locally and globally for the right person.
We empower our people to carve their own career paths their way. After all, it's only natural that a people-focused organisation should be focused on its own people too. We will offer all the training, tools, motivation and inspiration you need to achieve exactly what you want from your career. Be that flexibility, international mobility or an enhanced work/life balance. If you can make an impact, we'll provide the career development opportunities you need to achieve your potential and thrive.
Application
Please apply asap using the link below. We will consider candidates in the order they apply and will fill this position as soon as we find the right candidate. In this recruitment process we use different capacity and personality tests as part of the selection process. For any questions related to the role please feel free to reach out to Jørn Jørgensen, Head of Business Transformation Nordics on jorn.jorgensen@adeccogroup.comor+4797727674. Please note that we do not accept applications via email.