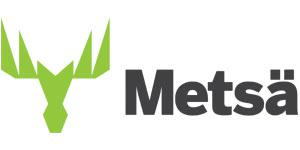 Project Manager, Metsä Group
Espoo, Uusimaa
Metsä Group: www.metsagroup.com Metsä Group is a forerunner in sustainable bioeconomy utilising renewable wood from sustainably managed northern forests. Metsä Group focuses on wood supply and forest services, wood products, pulp, fresh fibre paperboards and tissue and cooking papers. Metsä Group's sales totalled EUR 5.0 billion in 2017, and it employs approximately 9,100 people. The Group operates in nearly 30 countries. Metsäliitto Cooperative is the parent company of Metsä Group and is owned by approximately 104,000 Finnish forest owners.
Group Services
Group Services employ some 600 specialists in the fields of energy, IT, law, supply, HR, communications, sustainability and finance who support Metsä Group and its Business Areas in the execution of its strategy.
We are looking for an experienced
ICT Project Manager
to join Metsä Group's ICT unit as one of our Project Manager's is moving into a new position within the company.
Project Manager will work in Project Management Office (PMO) with the team of experienced and knowledgeable project managers. Our team works as trusted companion for Metsä Group's different business areas and lead projects with high professional attitude from early preparing and planning phase until project closure. Project Manager lead the work of experts working in different ICT and business competence areas. 

What's your role in the future Metsä?
As a Project Manager you will lead and manage named ICT projects in Metsä Group from planning to closure. You will start leading the projects in Metsä Group's ICT projects in Metsä Board business area. In addition you will participate in Metsä Board roadmap and project portfolio planning and coordination, where required.
To succeed you will need versatile skills in project management and ICT knowledge. When working in Metsä Group you often have simultaneously more than one project under your responsibility where also your tolerance to manage stress is under test. We expect you to have skills in self-leadership and be a person to take initiatives. Good skills in effective communication are a must.

Main responsibilities:
- Manage ICT resources (internal/external) 
- Manage cost and risks
- Schedule management, including synchronization with e.g. release calendars 
- Scope and quality management in projects
- Vendor management and project change management in complex environments
- Planning and executing project communications to the top management, including reporting and acting as secretary in different steering groups 
- Project documentation in expected and required level 
- Managing several different types of internal and external interest groups and stakeholders 

What are we looking for?

- University or polytechnic degree 
- Proven and strong senior level Project Manager experience and background in different types of projects (complex SAP development, Microsoft Dynamics development in Sales area or Digital Services)
- Excellent negotiations, communications and group working skills 
- Service-minded personality with capability to manage also own work independently
- Excellent communication skills in English. This position requires also ability to communicate fluently in Finnish language.
Experience in delivering SAP projects and different integrations solutions, in addition to certifications in Project Management (IPMA-C or equivalent) and practical experience in leading agile projects and knowledge or agile methods (SAFe Agilist, Scrum Master or equivalent) are seen as an advantage.
Knowledge and experience in forest industry helps you to succeed, but is not a must. Most important though is that you have several years of experience in complex project management positions and you are still motivated in learning new.

Why Metsä?

Renewal is vital for the forest and for us. Metsä Group offers many opportunities for professionals who genuinely want to develop sustainable products and the business. Our responsible operations and high quality products are a mutual source of pride for all of us in Metsä. 
Can you imagine yourself having a career at Metsä? Find out!
For more information, call your future supervisor Marko Siro (+358 50 317 2622), who you can reach best at 8-9 and 16-17 on weekdays. During July please send an SMS with your contact details for callback request.
Apply for the job!
Submit your application using the link "Apply". Include your CV and also tell us your salary request. The search is open until 31.7.2019 but we will start interviews during the application period and will fulfill the position if suitable candidate is found. Hear you soon!