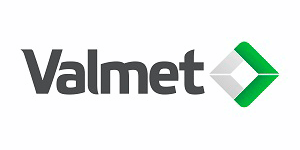 Project Manager, Enterprise Data Warehousing and Analytics, Valmet
Tampere, Pirkanmaa
Are you passionate about data and analytics? Do you want to be a part of a team where your expertise will be leveraged to build Valmet's next generation of analytics, planning and reporting solutions?
We are looking for an experienced project manager to join the Business Reporting Development team at Valmet. The team is responsible for the content design and development of Valmet's enterprise data warehouse and related analytics and reporting.
In this role, you'll be collaborating with different business functions to fulfill their complex data warehousing, analytics and reporting requirements.
In this role your responsibilities will include
Planning and leading complex end to end data warehousing and analytics projects, including overall responsibility of project deliveries, scope and timelines

Lead requirement gathering, data discovery, data warehouse and BI tool development

Hands on participation in requirement gathering, functional and technical design, validating, training and testing

Hands-on support, maintenance and continues development of the current reporting and analytics content

Develop team's way of working and development best practices
Requirements
You have a bachelor's or master's degree in a relevant field and several years' work experience with data warehousing and analytics development. You have the ability to work independently and co-ordinate others work to produce results. You create innovative solutions to meet business requirements and have effective documentation and presentation skills.  You have excellent communication skills, both in Finnish and English, and the ability to network and coordinate projects and processes.
At least a bachelor's degree in a relevant field

Experience with managing business technology projects successfully

Experience with change management

Experience with working with IT, Business and supplier representatives

Several years of experience working in data warehousing, analytics and reporting development projects

Experience with BI tools (preferably Power BI)

Experience with ERP systems (Baan, LN, SAP, Lean, Iscala) considered a plus

Excellent communication skills in both Finnish and English

Keen interest in following industry trends and best practices
Above all, we are looking for an ambitious person with an interest in continues development. We appreciate business minded problem solvers with a pragmatic and hands-on way of working.
We offer
We offer you an opportunity to work with interesting and meaningful data warehousing and analytics problems in a global company. We provide opportunities for you to develop and deepen your expertise as well as build an in-depth understanding regarding the reporting of various functions, business lines and areas within Valmet. You get to participate and engage with several project managers and other data and analytics specialists that form a strong global team that provides world class data warehousing, analytics and reporting services. Our team is committed to work together towards common goals and can be relied upon to overcome obstacles to deliver what is required.
Additional information
Did we catch your interest? Is there still something puzzling you? For further information, please contact recruiting manager Pekka Wäck, Manager, Business Reporting Development, mob. +358 505056281 preferably on March 4 at 15:00-16:30, March 8 at 11:00-12:00 or March 15 at 15:00-17:00 (Finnish time) or by email pekka.wack@valmet.com Please submit your application with your CV in English no later than on March 18, 2021 via the link provided.
Valmet Finland is a smoke-free workplace.
When everything works together
Valmet is where the best talent from a wide variety of backgrounds comes together. Our commitment to moving our customers' performance forward requires creativity, technological innovations, service know-how - and above all, teamwork.
We build machines the size of a football field, maintain entire mills and innovate solutions to utilize renewables. Think about the scale of our work and you'll get a feeling of what kind of people we need and how they need to collaborate.
Every day there are Valmet teams around the world who share the feeling of achieving something great - that feeling when everything works together.
Join the team!