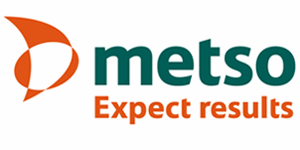 Project Engineer, Metso
Vantaa, Uusimaa
Job Description
Metso Valves business line is now looking for a Project Engineer for the Project Unit in Vantaa.
As a Project Engineer, you have an active role as a member of the delivery project team and you are responsible for clarifying industrial valve technical details together with the customer and project manager. You have a chance to work with both internal and external stakeholders across the global environment. You act as a technical specialist; you take care of technical change management and manage document approval routines and final documentation.
Daily work in Project Unit is organized in to teams according to LEAN principles. Depending on ongoing projects, the daily task vary and change regularly within the team. You report to Manager, Project Engineering and in project related issues to Project manager.
To Succeed
To be successful in this position, you should have a solid track record in various project execution tasks and a relevant technical background (B.Sc or M.Sc degree). You are a business and customer orientated person with good technical skills. You can use MS Office tools proficiently; other system knowledge is an advantage. Most importantly, you have great learning and problem solving skills.
To succeed as a Project Engineer your work style is independent and you take your responsibilities forward in good collaboration with others. We also value that you are able to apply new information and procedures proactively. You communicate fluently both in Finnish and English, other language skills are an advantage. You are willing to travel if necessary.
We offer
In return, we offer you an interesting and diversified role in a supportive and friendly work environment with great professional colleagues. You have the support of Metso's global network, the possibility to work with our key customers and great opportunities for personal and career development. Naturally, you will also have all the benefits of a big global company.
We believe it all begins with active personal involvement and curiosity. At Metso, you will benefit from a hands-on attitude and willingness to learn by doing. We provide an environment that combines a result-driven and respectful culture in an exceptional way.
Additional information
For additional information, please contact Timo Berglind, Manager, Project Engineering, timo.berglind@metso.com , +358 400 825 042. Calls on 11 September at 15:00-17:00 (EEST) OR 18 September at 14:00-16:00 (EEST).
Please send your resume and application with your salary expectation via Metso Careers page latest by September 25, 2019 end of the day.
Metso Finland is a smoke-free work place.