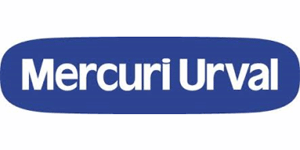 PROJECT ENGINEER, MODERNIZATION, Almaco Group Oy / co Mercuri Urval
Turku, Varsinais-Suomi
PROJECT ENGINEER, MODERNIZATION
We provide Accommodation and Catering solutions that enhance our customers' business
Almaco is is looking for a Project Engineer (Modernization) to Service Division
As our Project Engineer, Modernization  in our Service division you will have responsibility of the technical management of assigned modernization projects. You will analyze inquiries and support customers in expressing their needs. Your task will be to control project engineering works and to lead internal and external engineering teams.
With your experience, you are the design & technical expert of the project towards external (Yard, Owner, Author) and internal parties (sales, purchasing, project management), from quotation to end of guarantee period.
Project Engineer requirements:
- Several years of experience with challenging engineering projects
- Good skills in technical project management
- Good skills in delegating and organizing
- Understanding of marine technology
- Offshore knowhow is seen as an advantage
- Understanding of design methods
- Good skills in English (spoken and written)
- Ability to understand and work with 2D & 3D design
At Almaco Group we can offer you an interesting position in a successful and developing organization surrounded by nice colleagues and work community. If you want to find out what it means to work on a team of highly skilled professionals who strive to deliver and exceed customer expectations, please consider applying this interesting position in our competent and dynamic team.
The position is full-time and situated in the company's headquarter at Piispanristi.
Please submit your application with CV and salary request no later than Wednesday 23rd September via www.mercuriurval.fi (ref. FI-14466).
For more information about the position, please contact Tapio Sallinen, Senior Naval Architect, Accommodation Systems Division, tel. +358 40 589 1596. The project responsible at Mercuri Urval is Satu Möller tel. +358 40 186 0130.
ALMACO Group is a full service contractor for new construction and modernization of cabins, wet units, public spaces, galleys, laundries, provision stores, refrigeration machinery and complete living quarters. Our company is one of the most respected global engineering, construction, and project management companies in the industry.
Our customers rely on us to solve challenges, offer alternatives and make their lives easier when building and operating their units. The importance of getting it right is critical. We put our customers first and together with our customers, we deliver projects that create value to owners and unforgettable experiences for the users.
For more information, please visit our webpages www.almaco.cc