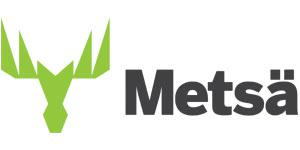 Production Manager, Metsä Group
King's Lynn, Anglia
Metsä Group: www.metsagroup.com Metsä Group is a forerunner in sustainable bioeconomy utilising renewable wood from sustainably managed northern forests. Metsä Group focuses on wood supply and forest services, wood products, pulp, fresh fibre paperboards and tissue and greaseproof papers. In 2019, Metsä Group's sales totalled EUR 5.5 billion, and it employs approximately 9,300 people. Metsäliitto Cooperative is the parent company of Metsä Group and is owned by approximately 103,000 Finnish forest owners.
Metsä Wood

www.metsawood.com
 
Metsä Wood is one of the leading European producers of engineered wood products. Metsä Wood is committed to serving construction, industrial and distribution customer with  competitive and environmentally friendly wood products. Metsä Wood's  products include Kerto® LVL, plywood and other wood products.  
Metsä Wood's sales in 2019 were EUR 0.4 billion, and currently employing approximately 1,500 people. Metsä Wood is part of Metsä Group. 
Production Manager, King's Lynn, UK
Metsä Wood UK
To be a hands on leader for the production teams across two shifts. You will report directly to the Site Operations Manager and liaise with the wider business functions to support the delivery of site KPI's.  You will have a team two of team leaders who you will coach and develop through having an approach of fresh ideas to challenge the status quo, delivering continuous improvement, and unlocking the full potential of your team and colleagues.
About Metsä Wood UK
Metsä Wood UK annual turnover is c.£150m with production volume up to 500,000m³ and the UK entity employs c.400 people across four automated manufacturing and distribution sites:
> Boston, Lincolnshire (UK Head Office, 13 hectare site, c.280 staff) softwood planning and MDF processing.
> Widnes, Lancashire (8 hectare site, c.80 staff) softwood planning.
> King's Lynn, Norfolk (9 hectare site, c.30 staff) manufacture of Finnjoist i-beams and timber treatment.
> Grangemouth, Scotland (9 hectare site, 10 staff) distribution hub.
The largest share of revenue is generated though the Merchant and DIY channel. Its Industrial segment includes door and bed manufacturers, whilst the Housebuilder sector serves some key players in the construction market.
Metsä Wood UK core products consist of machined softwood, panel products and a range of specialist products such as MDF mouldings. These ranges complement the Group product sales which puts us in a unique position to serve the UK building materials distribution market.
About Metsä Group
Metsä Group is a Finnish forest industry group, with more than 80 years of history, that operates in international markets.  Owned by over 100,000 Finnish forest owners, we use the best renewable raw material in the world - northern wood - responsibly and efficiently. All of the wood raw material we use is fully traceable. Products made from renewable raw materials are in high demand, as competition for natural resources is tight.
Our business operations cover the entire value chain for wood. We focus on tissue and cooking papers, paperboard, pulp, wood products, wood supply and forest services. Our strong wood and fibre expertise is concentrated in fields where we have a clear competitive advantage and a bright future.
In addition to an excellent raw material, forests provide lots of renewable energy. We are one of the leading producers and users of renewable energy in Finland. Energy efficiency and the use of renewable energy are key ways to fight climate change, and they also improve our cost-efficiency and competitiveness.?
It is well known for its reputation of high-quality products using renewable raw materials, customer-orientation, sustainable development and innovation.
In 2018, Metsä Group's sales totalled c.€5.7bn. The Group employs over 9,000 people, operating in over 30 countries across five core business areas: Metsä Tissue, Metsä Board, Metsä Fibre, Metsä Wood and Metsä Forest, of which 3 have a presence in the UK. With offices throughout the country, Metsä Group employs over 500 people in the UK.
Immediate priorities:
Get to know the site, the business and most importantly your people - we are looking for someone who connects well with people at every level, makes people feel valued and is very comfortable being on the shop floor every day
Understand the immediate priorities, the team and resources required to deliver them, continue or start work on them
Gather a baseline understanding of our current Operational capability - whilst it will take time to develop our people capabilities, it will be key to grasp the basics quickly and adopt the daily, weekly routines
Main Responsibilities:
Ensuring all resources are aligned to delivering the company production requirements in the most cost effective and efficient manner.
To ensure safe working practices are maintained or improved across all production operations.
Responsible for setting, monitoring and reacting to variances in production targets for safety, quality, productivity, OEE, and cost.
Maintaining a healthy and transparent relationship with HR, Distribution, Sales, Supply Chain and Finance teams.
Working closely with colleagues from the wider Metsä Wood team to support the delivery of the annual plan and long term strategy.
Identify and develop the capability of your team to meet current and future production needs and to deliver a programme of continual career development for team members.
Be responsible for the delivery of a continuous improvement culture in the team using lean six sigma methodology.
Lead improvement projects ensuring resources are engaged, capable and projects deliver on time in full and on budget.
Use and teach structured problem solving techniques
Prerequisites:
Experience of delivering an excellent safety performance within a company that strives to deliver an Injury Free workplace.
Minimum 5-10 years of production management experience. Managing two shift teams with a minimum of 30 staff.
Proven experience of delivering sustained productivity and cost improvements whilst maintaining positive employee relations. 
Strong employee engagement with focus on team building, coaching and stakeholder management
Able to demonstrate excellent communication and organisational skill, with the ability to inspire, implement and drive change; whilst maintaining and improving employee engagement.
Minimum 5 years of Lean Six Sigma experience together with a track record of using these skills to drive business improvements whilst embedding a zero loss mind-set.
Experience in disciplinary and grievances procedures.
Minimum IOSH Health & Safety management qualification
Numerate with good data analysis skills. Competent with Microsoft Office skills.
Flexibility to travel throughout the UK with some nights spent away from home, where required.
Desirable but not essential:
Experience of timber manufacturing / industry.
SAP ERP system user
Experience of dealing with a unionised workforce
Minimum Green Belt or equivalent Lean Qualification.
Personal attributes:
Confident and self-assured
Challenges in a constructive way using helpful feedback.
Debates topics and gains consensus on core issues
Facilitates discussions
Engages and inspires others
Passionate Listener
Curious and perceptive
Coaching and supportive
Technical experience:
Coaching & Motivating experience - ideally in a manufacturing environment achieving results through others
Change management - experience leading change and transitions
Communicating with impact - presentation skills in creation and delivery
Project management - Delivering productivity & Financial benefits
Budget management - Cost & Commercial awareness
Proactive Leadership - Energy and drive
Computer literate (Windows) and is able to pick up new applications quickly
We offer an environment that is friendly, welcoming and supportive. We encourage everyone to be the best they can be, working together to achieve great results.
Make the most of Metsä Wood
Annual Leave:
25 days holiday per annum with various service related increments.
Competitive salary dependent on skills, qualifications and experience
Annual performance based bonus
Lots of great benefits
Apply for the job!
Submit your application using the link "Apply". Do it as soon as possible, as we will start processing the applications already during the application period. Include your CV. We wish you the best of luck!