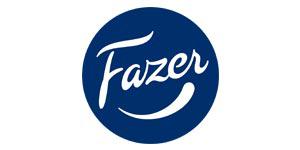 Production manager at Fazer Mills, Fazer_Fi
Lahti, Päijät-Häme
Ready for a great tasting job? Join us as a
Production Manager
at Fazer Mills
 
Your part in the Fazer journey
As production Manager at Fazer Mills you are the heart of our wheat, rye flour, oat flake and mix production solutions and you will work within all of them. As a Production manager, you will drive a well-constructed production process and planning, as well as manage a great team of Grain and Oat millers, production supervisors and production workers. More specifically your daily work is about controlling the flour technical quality and quality control audits, managing product updates as an ongoing process and creating reports to support production, sales, procurement and HR planning, to name few. You keep 'finger on the pulse' and follow up on the key initiatives with hands-on attitude even though the work is hectic. You report to Managing Director of Fazer Mills Finland and you will be a part of Fazer Mills Finland management team at the state-of-the-art production facility at Lahti.
Why choose Fazer?
It starts with the people. You'll be working in a supportive and welcoming environment, surrounded by colleagues who will inspire you to be your best. At Fazer, we believe in people who look for new ways of doing things. As sustainable, health-conscious lifestyle is shifting from early adopters to mainstream, Fazer Lifestyle Foods is a strong growth area for us. We will build an innovative, consumer insight driven offering in the categories of non-dairy, plant-based meals, cereals and fruits. It is a great momentum to hop on board. We care for each other – as individuals as well as a society.
What you'll bring to the team
The best combination of experience and skills for the success in this role is:

- Master`s degree from relevant field e.g. cereal, food science, industrial processes or mechanics
- Several years of managerial experience from industrial food processing
- Good technical skills in industrial food processing or processing machinery
- Excellent project management and decision making skills
- Respect and love towards food or feed processing
- Team player attitude and skills to work effectively cross-functionally
- Good communication skills, fluency in Finnish and English (written and spoken)
Ready for a great tasting job? Apply now.
If you have any questions regarding the process or the position, please contact Researcher Sally Ahlblad +358 50 5553288 or Consultant Eija Laine +358408092997 from Mercuri Urval.

To apply, please submit your application by October 31. Please include your CV and Cover Letter in the application. The recruitment process includes interviews and aptitude testing. The first interviews are scheduled to take place on the week 44.

Whenever someone takes a moment to enjoy a Fazer product or service, they taste and experience the love and care within. Our mission – Food with a Purpose – is brought to life by 15,000 team members working across our many sustainable and innovative businesses. We have expanded from our Nordic roots to become a truly international company, primed for further global growth. If you share our passions, you'll find your perfect place with us.
Field6 - leave blank!
Optional field