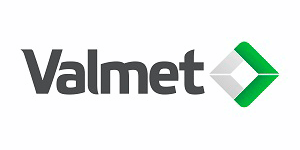 Product Specialist, Dryer Section services and Component services, Valmet
Jyväskylä, Keski-Suomi
Product Specialist, Dryer Section services and Component services
Are you the new forward-minded team player we are looking for?
Valmet's services for paper and board production keep our customers' processes running reliably, optimize production line performance to its full potential and ensure competitiveness using latest technology. Our Dryer Section services and Component services has got a vast amount of expertise to move mills performance forward by increasing running times, improving end-product quality and minimizing total costs.
We are now looking for a Product Specialist for the Dryer Section services and Component services. The main responsibilities of the role will include preparation of customer quotation materials and technical support for sales organizations in EMEA market area and other Valmet businesses. By sales support we mean scope and concept definition, technical calculations and dimensioning, preparation of sales documents, project management as well as cost calculation.
You will also have an opportunity to operate at our client interface. Product Specialist is expected to participate in customer meetings together with local sales organizations and in proactive sales projects by visiting customer sites. In addition, Product Specialist has product management responsibility for designated products.
Requirements
To be successful in this position, you need to have previous experience in Dryer Section technology and Components Technology (Cleaners, Tail cutting devices, Tail threading equipment, Doctors, Stretchets&Guides etc.) and gained knowhow of service business environment.
We expect you to have a M.Sc. or a B.Sc. degree in engineering or comparable professional background. Excellent communication skills in English and Finnish are a must. Most importantly, we are looking for a true team player with customer-facing attitude. You will work with both internal and external stakeholder groups so good networking skills are needed as well as numeracy skills and an eye for details.
You will have an opportunity to travel on our customer sites. In your daily tasks you will use Valmet IT tools like LN, Baan, Compass, Notes and MS Office, managing these programs or systems is seen as a good advantage.
We offer
We offer a great place to work, an international business environment and good opportunities for competence development. We offer a highly interesting position in which you will be part of a skilled and enthusiastic team where everyone's knowledge and competences are valued.
Additional information
If you wish to know more, please don't hesitate to contact Pekka Kruus, General Operations Manager, tel +358 407278294, pekka.kruus@valmet.com
Valmet is a smoke -free workplace.
When everything works together
Valmet is where the best talent from a wide variety of backgrounds comes together. With 12,000 professionals around the world, we are the leading global developer and supplier of technologies, automation and services for the pulp, paper and energy industries. Our commitment to moving our customers' performance forward requires creativity, technological innovations, service know-how - and above all, teamwork.
Join the team! www.valmet.com/careers