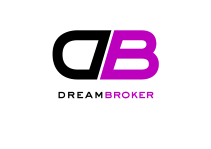 Product Owner, Dream Broker
Helsinki, Uusimaa 00180
Dream Broker is the leading online video software company in the Nordics. Our vision is to revolutionize communication in a fun, natural and productive way with videos. Our online video software, Dream Broker Studio, is used already by over 800 enterprise customers in their communication, leadership and learning. Today, we are a team of over 100 professionals with a focus on rapid global expansion via Central and Western Europe.
We are looking for a software Product Owner to bring exciting and disruptive online video communication products to the worldwide market.
Product Owner fills the key role in defining the next-generation tools for online video communication. Your core competence is to formulate and build product concepts and transform them into concrete product specifications, user stories and plans. ​You have done these steps before and you have interest in getting better at it, with us.
At Dream Broker we aim high. We strive towards big impact and long-term effect on the market, and we hope that ambitious goals drive your motivation as well. We believe that combining exceptional, elegant and simple design with solid engineering provides the foundation for world-changing innovation.


Your role and responsibilities:
Generating logical hypotheses for new product concepts and features​, understanding the customer value
Finding clarity and making good decisions about prioritization when negotiating with internal stakeholders
Turning high-level user stories into solid technical product specifications​
Taking ownership of incremental value generation of software from product concept to market delivery​
Working with visual designers, software developers and quality assurance to launch market-fit -ready features​
Ability to steer your work towards the given goals in a fast-paced working environment
Organizing and following tasks and issues in Jira and preparing quality specifications for sprint planning meetings
Capability of strategic thinking
We value: ​
3+ years of software product management or development experience with a strong focus on mobile or Software-as-a-Service products
Strong technical design sense across the big picture through to the tiniest detail
Experience and interest in software platforms and architectures, e.g. cloud service providers, managed services, containerization with relevant technologies, and CI/CD automation and orchestration
Great communication and presentation skills​
True team player and "getting things done" attitude​
Long term commitment that spans across several product releases
Proven track record of commercially viable software product launch
To be successful in the role you have:
M.Sc. or B.Sc. degree, preferably in Computer Science
Experience in developing web and mobile applications as part of a team
Attitude and interest for always learning new skills or improving current ones


We offer you a chance to actively shape the future of enterprise communication with online video. Our online video platforms are being intensively developed and through your passion towards product craft, you have the possibility to inspire and motivate the whole team with exciting product development challenges as well as celebrate milestones and on-schedule shipments. You will have an opportunity to continuously grow as a software product management professional and based on your experience and progression, you can develop into more responsible roles like Product Manager in the future.
We are ready to hire as soon as we find the right person matching the position and our company. This is a full-time role based in Salmisaari, Helsinki.
Please apply by submitting your application letter and CV (in English) to tech-careers@dreambroker.fi with the title "Product Owner".
For further information, please contact Lauri Heikkilä, Director, Technology & Customers (lauri.heikkila(a)dreambroker.fi, +358 44 29 000 21) before July 1st, 2019 or Konsta Karppinen, Talent Acquisition Consultant (konsta.karppinen(a)dreambroker.fi, +358 50 470 5769) before July 5th, 2019.