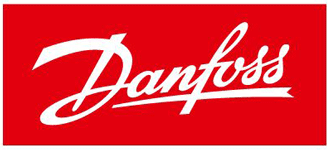 Product Manager, Premium Air-Cooled Drives, Danfoss Drives
Vaasa, Österbotten
Job Description
Danfoss Drives is currently looking for a strong contributor for the position of a Product Manager, Premium Air-Cooled Drives where you will be responsible of the portfolio of AC Drives and modules in the designated area.

As our new Product Manager, Premium Air-Cooled Drives, you will be responsible for long- and short-term product sales forecasts and analysis. You understand customer requirements through research and market data and can prioritize these for possible feature development. You work in close cooperation with cross-border organizations to create product strategies with front line passion ensuring customer satisfaction. You will also act as a technical communicator towards stake-holders and customers and hence communication skills are very important. Furthermore, your areas of responsibility will be to:
Develop/Maintain product lines and appraise new ideas for market viability
Assess competition by comparing products
Support with product marketing communications objectives
Market new features with Sales, Advertising and Production teams
Schedule and assign operational requirements to follow up on work results
A more detailed role description can be defined based on the candidate's experience, skills and potential.

Your skills and experience
To be successful in this position, we expect you to have B.Sc. or M.Sc. in Engineering (Electrical, Automation or Power Electronics) and have solid and relevant experience, lack of formal education can be compensated by a solid track record with similar experience. You might have already gained experience from similar tasks, but we appreciate also R&D, Project Management or Marketing experience in the industrial field. You are familiar with global team environments and naturally engage with the customers and stakeholders in all levels. Since we work in a global company, it is a necessity that you master English both written and spoken. All other language skills are seen as asset. Additionally, you are:
Good at communicating and you feel comfortable presenting your work to others
Willing to find compromises between multiple, and sometimes conflicting interests
Energetic and passionate towards your work and helping customers
Have the ability, willingness and patience to influence and navigate in a global
organization with multiple stakeholders
Willing to travel (approximately 30-50 days per year)
Please apply at your earliest convenience. We do not have an application deadline but accept applications as long as the job is posted. Please note that we will handle applications on a continuous basis, so do not hesitate to apply as soon as possible. The position will be closed down once we have found the right candidate.

For further information about this position, please contact Peter Hellund, Director - Premium Drives, tel. +358 40 8371 568.
For further information about the recruitment process, please contact Annukka Potka, Recruiter, tel. +358 40 8371 585.

We are Engineering Tomorrow
The world faces growing populations, booming urbanization and rapid climate change. At Danfoss, we engineer ready-to-use solutions to these challenges. We build energy-efficient solutions that reduce food loss and make cities cleaner – using digital technology to make systems smarter and more connected – and we engineer innovative new ways to save energy and transition to clean energy for the good of our climate.

Join Danfoss
Danfoss gives you unique opportunities to put your skills to good use, make an impact and shape an exciting career. We encourage employees to take charge, do extraordinary things and run the business like it was their own. Danfoss is a global market-leading technology company. We are respected around the world and across industries for our innovative, high-quality products and solutions. Join Danfoss to be part of a world-class team of over 27,000 people in 56 countries that engineer tomorrow and build a better future.

Please watch how Danfoss is engineering tomorrow

Danfoss is an EO employer and VEVRAA Federal Contractor. All qualified applicants will receive consideration for employment without regard to race, color, religion, sex, national origin, age, disability, veteran status, or other protected category.
Auto req ID
17607BR
Type of Position
Professional
Job Family
Marketing
Country / Countries
Finland
Location / Locations
Vaasa
Experience
Mid-Senior Level
Employment Type
Full-Time
Segment
DDS (Danfoss Drives Segment)