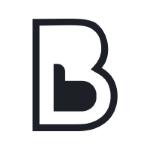 Product Manager for marketing platform, BrandBastion
Helsinki, Uusimaa
Description
Do you enjoy solving real problems, improving things, testing different approaches and tackling challenges head on? Are you data driven, passionate about user experience with an interest in marketing? Then you may be our new Product Manager for Adbastion (going live in Beta on October 15th 2020).
Adbastion gives paid social teams a full view of their engagement across different ads and campaigns, enabling them to explore sentiment and topics discussed, as well as set up alerts and notifications.
As a Product Manager at BrandBastion you will work on taking AdBastion (Beta) into a fully functioning product. You will report to our Dev and DS Lead with a possibility to grow into a lead role building your own team overtime. You will:
Define the roadmap and product vision for Adbastion together with the team
Analyze competition and the landscape for paid social media listening
Make design and UX decisions with the team
Collaborate with the development team prioritizing stories for the sprints
Analyze user data and make challenging decisions and trade-offs, helping us prioritize what to build and when
Understand partners (Facebook, YouTube, Twitter, etc.) and align our roadmap with new features coming out
Lead the presentations of new features, creating internal and customer-facing product documentation for Adbastion
Interact with our customers and CSM team to define the right problems to solve
Create content such as case studies, Walk me threads and tutorials
Requirements
3 years+ experience working in a multifaceted product position in a software or SaaS company, working with areas such as engineering, sales and marketing. A background in and/or an interest in digital marketing is essential.
Excellent command of both written and spoken English
Analytical with great problem-solving skills
Great attention to details
Benefits
Work with the launch of an exciting new product that has already gathered a lot of interest from paid marketers
Competitive compensation
4 weeks of paid vacation annually offered to all team members.
Flexibility in terms of working hours and location.
Opportunity to travel once COVID is over.