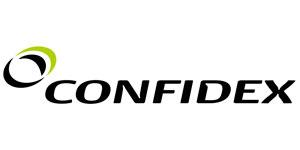 Product Manager for BLE Beacon Product Family, Confidex
Tampere, Pirkanmaa
Since 2005 Confidex Smart Industries has become the trusted partner for system integrators and end customers of high performing short-range wireless products to enable Industrial IoT technologies throughout the world.
Excellent service, consistent quality, and reliable products are in the DNA of our company – we are dedicated to gaining a total understanding of customer requirements and providing a solution for those, no matter how complex.
Together with our technology partners we build value-adding solutions for asset management, traceability, and authentication – applicable in manufacturing, supply chain and automotive. Today, over 200 million assets are equipped with Confidex Tags and Labels. For more information, visit www.confidex.com/smart-industries/
Confidex has its headquarters in Tampere, Finland, which is also the home of Confidex R&D. Other offices are located in Netherlands, France, USA and China.
To strengthen the Smart Industries team in Netherlands (Hoofddorp) or Finland (Tampere), we are looking for a
Product Manager for BLE Beacon Product Family
As a Product Manager, you will be a member of our Smart Industries Product Management Team and responsible for both product planning and product marketing. This includes managing the product throughout the Product Lifecycle, gathering and prioritizing product and customer requirements, defining the product vision, and working closely with R&D, to deliver winning products. It also requires close collaboration with sales to ensure revenue and customer satisfaction goals are met by developing integrated solution for customers. The Product Manager's job also includes ensuring that the product and marketing efforts support the company's overall strategy and goals.
Our working environment is open, supportive and customer focused, including a good sense of humor combined with a disciplined way of working to ensure product precision. 
As a Product Manager you have full ownership of the Product Life Cycle Management of the BLE products including roadmap planning with prioritized features and corresponding justification. You support sales in technical requests as well train the partners and customers. You work with external third parties to assess partnerships opportunities.
Your responsibilities will include management of new products together with sales according to our NPR process as well management of the technical matters in order-delivery chain with our fully personalized products. You make technical documentation including Datasheets, Application notes and DoC. You also define BOM and calculate product costs as well work together with production for forecasts and customized products.
Periodic international travel is required to support our global partners, key customers, and industry events.
To succeed in this position, you should have a technical degree in electrical or automation engineering, information technology, or similar. Ideally, you have 3-5 years prior working experience in Product Management, Product Engineering or Project Management. We appreciate knowledge in Bluetooth Low Energy technology and BLE products, electronics, and/or embedded software. As well, understanding the product lifecycle management would be valued. More important than your specific expertise is that you are willing and have capability to learn what you already do not know. As Confidex is an international company it is critical that you have solid English skills and can communicate effectively in multicultural environment.
As a person, we hope you to be eager to learn new things and developing yourself should be one of your interest areas. We expect you to be analytical and a systematic team player with proactive working style capable of completing tasks.
We offer you a possibility to take a big role with Confidex BLE products and develop the products according to market needs. We are investing in training and willing to help you in your growth. Confidex has an environment that has a relaxed and direct atmosphere. Join the steadily growing business and start building digitalized experiences with Confidex. Take advantage of this exciting opportunity and send your application as soon as possible! 
To apply for this position, please send your application and CV with salary request to terhi.marttinen@confidex.com
For further information, please contact paul.broekhuizen@confidex.com (+31 6827 88029) or petteri.lavikko@confidex.com (+358 506 2700)