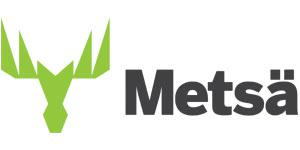 Process Owner, Metsä Group
Espoo, Uusimaa
Metsä Group: www.metsagroup.com Metsä Group is a forerunner in sustainable bioeconomy utilising renewable wood from sustainably managed northern forests. Metsä Group focuses on wood supply and forest services, wood products, pulp, fresh fibre paperboards and tissue and greaseproof papers. In 2019, Metsä Group's sales totalled EUR 5.5 billion, and it employs approximately 9,300 people. Metsäliitto Cooperative is the parent company of Metsä Group and is owned by approximately 103,000 Finnish forest owners.
Group Services
Group Services employ some 600 specialists in the fields of energy, IT, law, supply, HR, communications, sustainability and finance who support Metsä Group and its Business Areas in the execution of its strategy.
We are looking for a

PROCESS OWNER

of General ledger, asset accounting and finance master data to work in our head office in Espoo.

What to expect in Metsä
We are now looking for a Process Owner, General ledger, Asset accounting and Finance master data (GL, AA, MD) with strong finance background as well as experience is SAP and BW. The position is within Group Finance's Accounting Services area.
The key responsibilities include:
You have ownership of the process and lead discussion within Group financial community and act as a single point of contact for all process design and development related initiatives. Development work is done with tight co-operation between other process owners, accounting support team, Finance Shared Service Center  and Group accounting
You continuously identify improvements and process simplifications and formulate them into executable development initiatives
You are responsible for the creation, updating and approval of process documentation and process controls

In order to succeed
The requirements for this position include:
Master's degree in finance (or equivalent) and a minimum of 5 years of working experience including SAP background
Continuous improvement mindset
Thorough understanding of technical and practical aspects of accounting process in SAP preferably including IFRS16
You will also need strong project and communication skills. You need to be an independent decision maker and independent work needs to motivate you. Fluent Finnish and English skills (written and spoken) are a must have. You will need to travel at times.
What do we offer?

We offer you a great opportunity to take part in developing the future of the forest industry. If you believe in renewal and want to promote the increased use of fossil-free materials, you're coming to the right place.
We also offer:
Good personal development opportunities
International and inspiring working environment
Good working atmosphere and support from colleagues in Group finance and businesses

What is it like to build a career at the continuously developing Metsä? Call us and we'll tell you more

For more information, call your future supervisor Leena Salmio, Director, Metsä Group Accounting Services (tel. +358 50 532 0004), who you can reach best on 1.4. at 13-16 and 8.4. at 13-16 .

What happens next?

Submit your application using the link "Apply". Do it as soon as possible, as we will start processing the applications already during the application period. Include your CV and also tell us your salary request. The search is open until 14.4.2020. Hear you soon!