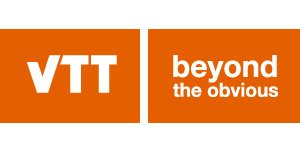 Process integration engineer, VTT
Espoo, Uusimaa
Form of employment: Full time, Regular

Locations: Espoo, Finland

Application period: May 08, 2019 - May 31, 2019

VTT Memsfab Ltd is currently working on to grow manufacturing business and increase utilization in the Micronova fab. As part of this plan we are looking for two candidates to fill the newly created role of Process integration engineer to support growing business with key customers.

With us you will be responsible for

You will be responsible for the development of processes, tools and technologies for manufacturing of MEMS, silicon photonic, and spectroscopic imaging and sensing components. Your hands-on experience from micro- and nanofabrication technologies will enable you to adopt quickly to your new position. You enjoy problem solving and are able to correlate data from inspections and measurements to drive continuous process improvement.

You will be responsible for coordinating activities across a range of manufacturing projects for multiple customers. In addition, you will work closely with in-house experts and external designers and provide guidance for process engineers and technicians.

Key responsibility areas:

Development of new and improvement of existing process flows in our product portfolio.
Work closely with customer during product introduction and manufacturing phases.
Critical resource to resolve quality issues that occur – coordinate activities with internal experts and QA people.
Documentation of process flows.
Guidance of process engineers and technicians. Ensuring quality procedures are followed.
We expect you to have

Experience in semiconductor process development and integration. You should have a M.Sc. or Ph.D. degree in physics or engineering (or related field). You are experienced in the field of micro- and nanofabrication. You are familiar with cleanroom equipment and environment, and you have experience with a broad range of micro-fabrication tools.
The following experience is not mandatory but valuable asset:

Experience from working in/with the industry
Project management experience
Experience interacting and building projects with customers
Ability to participate in several projects
Business mindset, leadership and multidisciplinarity
As a person you are
A strong communicator who is fluent in English (written and oral) and familiar with working with demanding international customers. You take initiatives and responsibilities and have good interaction skills. Able to plan, coordinate and lead activities to quickly resolve issues and drive systemic improvements.
We offer
A position in with excellent possibilities of learning and expertise development. You will be a part of a creative and international working environment. We offer versatile, independent and challenging tasks and the needed support and coaching.
The exact role will depend on applicant's interest and previous experience, with a possibility to increase responsibilities.
For further information
Please contact Ville Pale, Manager, Technology Platform, +358 40 560 6704, Ville.Pale@vtt.fi