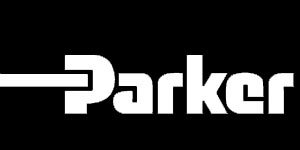 Process Engineer, Parker Hannifin AB, Suomen sivuliike
Ylöjärvi, Pirkanmaa 33470
Parker Hannifin AB, Suomen sivuliike

Parker Hannifin EMEA Sàrl ("PHEMEA"), based in Etoy, Switzerland, is the Principal Operating Company for Parker in the EMEA region. It is supported by a network of Parker Manufacturing Divisions and Sales Company Entities. The Fluid Connectors Group EMEA is a strategic business Group within PHEMEA. Polymer Hose Division Europe (PHDE) with one of its locations at Ylöjärvi is a key service provider to PHEMEA. For more information  www.parker.com, for investors www.phstock.com.

We are seeking for Parker Hannifin AB, Suomen sivuliike, PHDE Division, based in Ylöjärvi a


Process Engineer
We are seeking for a Process Engineer for a permanent position. Your role is to
drive improvement projects and development initiatives in operations and office
using Parker´s Lean toolkit in accordance with the procedures and goals set by
the Division. You will report to the Plant Manager.

Job responsibilities:
• Design, implement, improve, control and optimize manufacturing and office processes using lean methodology
• Lead/participate in major improvement projects/initiatives
• Identify gaps between current and desired performance in key metrics
• Identify repeating challenges in products or processes and implement the most appropriate corrective and preventive actions in accordance with the plant manager and the entire production team
• Co-ordinating processes and being a proactive support for the plant manager in process transformation
• Monthly reporting to plant managerImprove manufacturing and office processes using Lean methodology

Qualifications, skills and exprience:
• Adequate technical university or applied sciences degree (B.Sc or M.Sc)
• Open minded, enthusiastic and improvement oriented
• Good lateral leadership, communication and coaching skills
• Analytical and innovative way of thinking
• Understanding and practical knowledge of Lean and Lean way of thinking
• Hands-on, flexible and with a positive "can-do" attitude on problem-solving
• Continuous improvement and business perspective on all thinking
• Fluent Finnish and English

We will offer you: 
• A viewing platform and a challenging role in a global company with possibilities to develop  yourself and your professional skills
• Cross-functional improvement projects
• Strong support network from our highly skilled personnel

• 
An innovative atmosphere
Interested - Apply now!
Please send you application with your salary request and CV to

hr.finland@parker.com

latest on 31.07.2019. We are looking forward to hearing from You. The position will be filled as soon as a suitable candidate is found.

For more information about the vacancy, please contact 

Plant Manager Keijo Kilponen,

keijo.kilponen@parker.com

, Tel. +358 40 554 6594 Mon 08.07.2019 at 16-17.
Read more about Parker´s market areas and product applications from:
http://blog.parker.com/fi/
Check also our 
video
on how we help our customers succeed and solve together the most demanding technical challenges.

Parker is an equal opportunity employer and does not discriminate on grounds of age, race, religion, ethnic origin, sex, sexual orientation, or disability in relation to recruitment and employment.