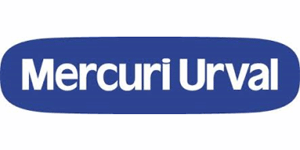 PROCESS DEVELOPMENT ENGINEER, MELTING, Paroc Group Oy / co Mercuri Urval
Parainen, Varsinais-Suomi
PROCESS DEVELOPMENT ENGINEER, MELTING
Paroc is looking for a Process Development Engineer (melting)
Your task is to develop the manufacturing process and product properties for stone wool insulation products, mainly focusing on the melting process and the solutions connected to it.
As a process development engineer, you will be responsible for developing new production technology where your tasks include planning and executing development in cooperation with Paroc's international production and development organizations. You will also provide expert services and be responsible for long term development in your field of work.
We expect you to have relevant degree ( M.Sc in Engineering or higher)  from process technology, material technology, energy technology, glass manufacturing or metallurgy. We appreciate your experience in melting or similar in the field of heavy industry. The role requires good social, stakeholder co-operation and networking skills. You will also act as motivator and influencer for co-workers.
In our international environment, you need fluency in English. Finnish is considered as advantage. Your job location is in Parainen. Due to nature of this work, some travelling is required.
At Paroc we can offer you an interesting position in a successful and developing organization surrounded by nice colleagues and work community. If you are looking for opportunities to grow and develop yourself in a strongly development oriented company, please consider applying this interesting position in our competent and dynamic R&D team.
Interested? Please send your application together with your cv and salary request no later than Wednesday August 28th 2019 via www.mercuriurval.com, reference number FI-14269.
For more information, please contact Paroc's  Ismo Kuokkanen, tel. +358 400 674 170 on Wed 21st  Aug between 10-11 or on Fri 23rd Aug between 8:30-9:30.
The project responsible at Mercuri Urval is Satu Möller  tel. +358 40 186 0130 Mercuri Urval.
PAROC® stands for energy-efficient and fire safe insulation solutions of stone wool for new and renovated buildings, HVAC, marine and offshore, acoustics and other industrial applications. We manufacture our products in Finland, Sweden, Lithuania, Poland and Russia, and deliver them to customers in Europe and other parts of the globe in our familiar red-and-white-striped packages. Behind those products, there is an 80-year history of stone wool production knowhow backed with technical insulation expertise and innovation of our professionals. As part of Owens Corning, we are global in scope and human in scale. Ultimately, our people and products make the world a better place. For more information, please visit our About Paroc webpages and LinkedIn.