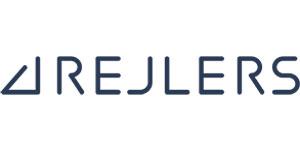 Planner, Rejlers Finland Oy
Turku, Varsinais-Suomi
Engineers are saving the world for our next generations! Rejlers´ Project Services, together with our customers in the process industry, implement sustainable investment projects. We help our customers develop new production processes. Our experienced Project Management, Procurement, Design and Site Engineering professionals deliver investment projects according to objectives.We are looking for a Planner for a permanent position in Turku.



What kinds of work duties do we offer?

In your role, you will produce the project schedule in interaction with the project team, follow-up on the progress of the project and analyze the deviations from the plan, help the project team to prioritize their activities and actively engage with the Project Team and support the Project manager best you can.



What kind of people are we looking for?

As an employee, you are a solution-oriented and energetic team player. You can perceive various entities and you always work conscientiously and carefully. You can be either a young rising star or an experienced expert.

We hope you have:




Sc. or M.Sc. in Engineering, BBA, MBA or equivalent combination of education with at least 3 years of project management or planning experience in industrial projects


Ability to prepare the project schedule of all levels for all phases of investment projects and ability to identify the Critical path


Excellent communication and inter-personal skills in English are mandatory, other languages are seen as an advantage


Good knowledge of scheduling tools (MS. Project, Primavera, etc.) is mandatory





What do we offer you?

You will get to be involved in interesting and challenging tasks and develop your professional skills in a variety of projects. Our employees consider Rejlers a flexible and responsible employer. You can enjoy work thanks to our nice work community and a pleasant working environment. We value profound competence, willingness to learn and evolve and the well-being of our employees. Flexible work opportunities will make it easier to plan your work and personal life.

Further:




you have modern work equipment and software


you have the support of a competent and motivated expert group


we offer career development opportunities in a strongly growing and evolving group


we have comprehensive benefits



Our work is guided by our vision: Home of the learning minds. We believe in continuous learning and development. We want to succeed both as individuals and as a company through a common goal: success through continuous learning.

You can find more information on our operation and corporate culture on our website and in social media.



Do you want to join us?

Please apply at once as we proceed with suitable candidates as soon as possible. Submit your application, CV and a salary expectation by using the application form you can find at www.rejlers.fi/tyopaikat by 24 November 2019.

For more information about the position, please contact Olli Post 040 801 1408,

olli.post@rejlers.fi



 
Rejlers offers versatile engineering services for customers within industrial, energy, construction and infrastructure sectors. We also provide our customers with digital service solutions by combining ICT and engineering expertise. Rejlers' expertise is available to customers as consultancy services, service products and project solutions.

We have 1000 employees who work in over 20 locations in Finland and Abu Dhabi. Operations in Finland started in 1980 in Mikkeli, and our turnover in 2018 amounted to around EUR 56.2 million. We are part of the Nordic Rejlers AB, which is listed on NASDAQ Stockholm's Nordic stock exchange.