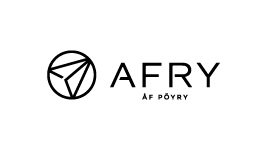 PIM Manager, AFRY
About the job
PIM (Plant Information Management) is essential part of the modern plant design process. Your role is to lead PIM related tasks closely with client and in the project´s all design disciplines with all suppliers. You will ensure the project´s successful delivery from the applications and PIM point of view.
Also your tasks could include coordination of application administration and setup in the project and take a part to application and PIM development.
Who are you?
The person we are looking for has:
Plant design and plant engineering experience
Suitable education (for example Mechanical, Plant Engineering, Automation)
Fluent collaboration and communication skills
Good leadership and coordination skills
Active and initiative attitude
Fluency in oral and written English and practical Swedish communication skills
In addition, we appreciate development-focused mindset, PIM\BIM concepts and tools and readiness to travel in Finland and abroad.
According to your own interest and willingness the location of your office can be agreed together. It can be example our Vantaa (preferred), Kuopio, Kouvola, Oulu, Tampere or Turku office.
We offer
We provide you with opportunities to deepen your expertise in a specific field or widen your knowledge to new areas. Opportunity to work with the top level experts of engineering tools and methods. Our work is demanding, but it is accompanied by freedom – freedom to develop and learn, and to combine professional and private life into a fulfilling match.
You will be in our Mechanical, Piping and HVAC Engineering tools -team in Smart Site -organization with other experts representing of various engineering applications.
We at AFRY want to build a better future and find the best solutions, serving our clients but also the wider society. We are a modern employer strongly driven by our values based on long-term sustainability.
Read more about AFRY and what our employees tell about their work https://afry.com/en/join-us/get-know-us  
Interested?
To hear more about this position please contact Jari Laitinen, e-mail: jari.laitinen@afry.com.  
Interested in this position? Please submit your CV and cover letter with salary request by January 31st, 2021.
About the company
AFRY is an international engineering, design and advisory company. We support our clients to progress in sustainability and digitalisation. We are 17,000 devoted experts within the fields of infrastructure, industry and energy, operating across the world to create sustainable solutions for future generations.
Making Future
Aulapalvelut
Työntekijätapahtumat
Joustavat työajat
Työterveys toimipisteessä
Henkivakuutus
Palkallinen isyys-/äitiyslomat
Tuotealennukset
Puhelinetu
Kahvila
Palkalliset vapaapäivät
Palkalliset sairaspäivät
Parkkipaikka
Palkitsemisjärjestelmä
Ammatillinen koulutus
Matkaetu
Palkalliset lomat
Autoetu
Etätyömahdollisuus