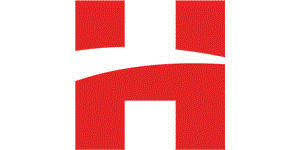 Perigon Consultant, Hansen Technologies
Espoo, Uusimaa
At Hansen, our people focus on our customers. On solving problems. On transforming customer experiences. Because CX is in our DNA.
Hansen Technologies is a leading global provider of customer care and billing software as well as data management systems. With deep expertise, the flexibility and power of HansenCX products deliver a leading customer experience in four major industry sectors: Energy and Utilities, Water, Pay-TV and Telecommunications. Founded in 1971, Hansen now employs over 1000 people and has 31 offices around the globe. One of our key Customer Information Systems (CIS) for energy and utility markets in Nordic is called EnoroCX. It is today used by more than 120 energy companies in Nordic countries, mostly in Finland and Norway.
Now we are looking for a new Solution Consultant to our EnoroCX team to work with our Finnish customers in our projects. This new position can be located either in Espoo or Kuopio, Finland.
Your responsibilities
Provide solution consultation for using EnoroCX for different business processes like customer service, billing and accounting
Support and enable smooth transformation towards energy datahub era and processes with EnoroCX
Implement customer trainings, workshops and other meetings
Analyze, solve and execute different kind of customer requests such as problems, service requests and change requests
Document solution descriptions, usage instructions and problem-solving procedures
Build customer and stakeholder relationships
Skills and Qualifications Required
Polytechnic or university degree, preferably within ICT or Energy
Experience from energy business and/or similar type of roles and preferably in energy company's customer processes
Fluent Finnish and English, written and spoken
Well skilled in cooperation and communication
Systematic and targeted, with the ability to handle multiple processes simultaneously
Business understanding and curiosity for customers' needs
Programming skills are desired, but not required
What we offer to you is professionally challenging opportunities in a dynamic industry with excellent career opportunities in a growing global company. And we have fun while doing it! The Hansen way of crafting the experience is characterized by a sense of humour, commitment and ownership. We'll introduce you to a team of highly skilled colleagues from whom you can learn both locally and globally.
You might also appreciate some of the perks and benefits we have in store for you –flexibility to organize your work, professional training and development plus a wide range of other benefits.
If we sparked your interest, please press the apply button and let's get to know each other! We are interviewing candidates on an ongoing basis and hope to hear from you soon! Should you have any questions, please don't hesitate to contact Jaana Korhonen, PMO EnoroCX Finland (jaana.korhonen@hansencx.com) or Timo Aaltonen, Vice President, Key Accounts EnoroCX Finland (timo.aaltonen@hansencx.com) or HR Business Partner Pekka Katajarinne (pekka.katajarinne@hansencx.com), +358407170796 for more information about us or the position.
*Please note that this organisation does not offer visa sponsorship. All applicants must be eligible to work within the European Union to be considered for this position.