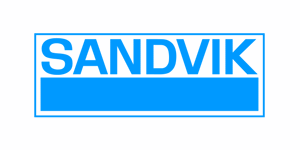 Patent Engineer / Patent Attorney, Sandvik Mining and Construction Oy
Tampere, Pirkanmaa
PASSION FOR INVENTIONS AND DRIVE FOR RESULTS?
WE'D LIKE TO HEAR MORE ABOUT YOU



Patent Engineer / Patent Attorney



Sandvik Mining and Rock Technology (SMRT) is a business area of the Sandvik Group and a leading supplier of equipment and tools, services, support and technical solutions for the mining and construction industry. SMRT's offering covers drilling and mechanical cutting, loading and hauling, crushing and screening, demolition and recycling. SMRT is a world leader in providing automation and digitalization solutions for the mining industry. In 2018, the Group had approximately 42,000 employees and sales of 100 billion SEK in more than 150 countries.

SMRT Patents is an international team of patent professionals dealing with cutting-edge innovation at SMRT. We are a diverse and highly skilled team located in seven different countries on three continents. We protect inventions by patent applications and prosecute the applications to relevant patents for SMRT business. SMRT Patents works together with other teams in Sandvik to use and enforce these rights. We support the different product areas of SMRT's global business. We are now looking for an experienced patent engineer or patent attorney to strengthen our team. This position is based in Tampere, Finland.

Your Responsibilities
In this role, you will be supporting SMRT business in automation and mining and construction equipment technologies. You will be part of a team comprising patent attorneys, patent engineers and patent administrators in Finland. You will provide wide range of IPR support to the SMRT business including involvement in R&D projects, handling inventions, making searches, coordinating drafting, filing and prosecuting patent applications, strategic patent portfolio management and dealing with contentious matters. Your responsibilities also include continuous process improvements to protect and enforce IP rights within your area. You will also contribute to the way of working in all of these areas.

Your Skills and Qualifications
You are a patent professional with demonstrated ability to achieve results through teamwork in challenging projects and in an international environment. You have at least 5-10 years of experience in patent matters, and a M.Sc. degree in a relevant technical or scientific area such as automation or electrical engineering. Experience in software related patent matters is essential. Professional qualifications of a European Patent Attorney or equivalent skills are highly valued.

We offer you a challenging and interesting role with high impact on patents and mining and construction business. It is an exciting time to work on the area of patents in SMRT. The industry is being revolutionized in several fronts, such as digitalization, electrification and new ways of manufacturing. At the same time, we are seeing interesting developments in the patent laws and global patenting trends. This mix of technology, business and law offers an inspiring opportunity. At Sandvik, we believe that diversity of experience, perspective and background will lead to a better environment for our employees, our business and our customers.

Contact Information
For further information about this position, please contact:
Veera Lyytinen, Patent Manager SMRT Patents Finland,

veera.lyytinen@sandvik.com



For further information regarding the recruitment process, please contact Sandvik's HR Services, Finland, tel. +358 (0)800 1 44 444.

Application
Send your application and CV including salary request by July 31st 2019.
If you wish to add a cover letter to your application, please make sure to attach the file when uploading your resume.
Read about Sandvik and apply at home.sandvik/careers.
Job ID: R0010879.