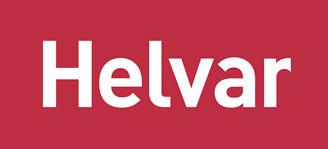 Partner Product Development Manager, Helvar Oy
Uusimaa
We are now recruiting a Partner Product Development Manager to join our Embedded Products team in Espoo. You will work in a relaxed, friendly environment alongside other motivated professionals and report to the Head of Embedded Products.
About Us
Helvar Lighting Intelligence R&D is a 50 person technology group within a 240 person lighting solutions and components company (www.helvar.com). Based in Finland with R&D offices in both Espoo and in Dartford/Kent, we develop intelligent energy efficient products and solutions for global customers in 50 countries. Inside our R&D Agile organization, we are developing new IoT solutions with products ranging from our own hardware and embedded software products and sensors to mobile applications, developer APIs and cloud services.
Lighting systems are evolving into becoming programmable and software controlled, connected and intelligent. Helvar has become the service platform for innovation in smart buildings. And at Helvar R&D we have the best of both worlds, combining a small technology company where you can make a huge impact, mixed with a larger parent company which has the resources and patents and financial muscle to support prototype development into reality. We are almost like a start-up, but without the risk!
About the role
Your main responsibility will be to accelerate Helvar's growth via creating new products together with external partners. This includes finding and managing external partners as well as running the entire process for delivery of those products and services. You will work closely with our product management team in analyzing marketing opportunities, building business cases and identifying the best solutions to fulfill them. You will lead partner product development projects following the existing tollgate/milestone process. The other members of your team include skilled R&D specialists from electronics engineering, embedded software, standards, procurement as well as our manufacturing partner. All potential routes are to be considered including buy-in, outsourcing and co-development. Some travel is needed to our office in Dartford (UK) as well as occasionally meeting partners.
Essentially, you will be:
Reviewing the market for potential products and services; Paying attention to competitor approach and seeking out possible partners.
Assisting in building a business case for identified opportunities
Defining scope, requirements, deliverables, timescales and maintenance; Monitor and reporting progress against plan, taking corrective action
Following the existing tollgate process consistent with embedded product development activities
Establishing program, structure and way of working with the 3rd party
Ensuring an appropriate contract is in place with each 3rd party that covers as a minimum terms and conditions, pricing and warranty
Organizing a health audit of potential partners - evidence of capability, standards of operation, financial stability. Examining competitor approach and product tear downs
Requirements:
What we expect you to have and which is essential for the role;
Previous experience working with technical hardware and embedded products
Experience in product development and taking a product to market
Understanding of and exposure to manufacturing processes
Exposure to commercial contracts – negotiation, agreement & enforcement
Experience in building successful partnerships
Project management experience
Good written and verbal communication skills
Good networking and market intelligence skills
What would also be nice:
Experience in working with and leading virtual distributed teams
Agile development expertise
Quality management experience
You are:
An efficient technical manager or senior engineer with a broad understanding in different aspects of product development
Passionate about delivering great products to customers
Eager to learn and try new things
Self-driven & easy-going
A career at Helvar gives you the opportunity to be part of a rapidly changing lighting industry with wide responsibilities, and various opportunities to influence research and development to ensure our customers get the best product and service experience from us. At Helvar, we support you in your development as a professional. In our organization, an individual can really make a difference.    
Helvar Behaviours
We create customer value in everything we do
We are courageous and ambitious
We take the initiative to collaborate for maximum value
We always on feedback
Interested? Please apply via our website with a CV and cover letter, latest on September 15th. For further information, please contact:
Austen Conway at austen.conway@helvar.com
Tommi Raivisto at tommi.raivisto@helvar.com