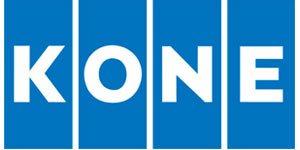 Non-Product Related Category Manager, KONE
Hyvinkää, Uusimaa
KONE's Global Spares Supply ensures efficient warehousing and delivery of quality spare parts for all KONE elevators, escalators and automatic building doors. KONE also provides commercial replacement parts and components for a wide range of third-party equipment.

We are now looking for a Non-Product Related Category Manager to join our Offering team, located preferably in Finland, Hyvinkää.
The Non Product Related (NPR) Category Manager is the owner of Chemicals, Clothes and Tools in the Global Spare Supply organisation (GSS). Your responsibility will be ensuring reliability, high quality, cost competitiveness, technical performance and disturbance-free operational processes of the category during the whole life time period. You will ensure the offering available in GSS fulfils the needs of KONE frontlines globally and support the GSS sales targets set.
You will also create and maintain GSS NPR plan and budget as well as follow and ensure that category plans are executed with high quality and with short lead time and full chain cost understanding. In this role you will also monitor and report performance and progress.
To be successful in this role you should have:

Min 5 years of experience in dealing with chemicals regulation, clothes and tools offering management
Understanding of laws and regulations related to protective equipment, clothes, chemicals and tools
Team leading skills
Organizing and prioritizing skills
Experience in cross-cultural and remote collaboration
Knowledge of SAP is seen as an asset
For additional information, please contact Julien Bidault, julien.bidault@kone.com.

If you are interested in this position, please send your application by 30 June, 2019.

At KONE, we are focused on creating an innovative and collaborative working culture where we value the contribution of each individual. Employee engagement is a key focus area for us and we encourage participation and the sharing of information and ideas. Sustainability is an integral part of our culture and the daily practice. We follow ethical business practices and we seek to develop a culture of working together where co-workers trust and respect each other and good performance is recognized. In being a great place to work, we are proud to offer a range of experiences and opportunities that will help you to achieve your career and personal goals and enable you to live a healthy and balanced life.
Read more on www.kone.com/careers