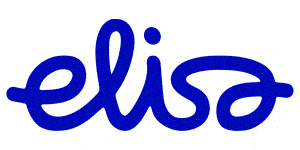 Network Operations Expert, Elisa Automate (Helsinki), Elisa Oyj
Helsinki, Uusimaa 00520
Have you operated telco-grade networks? Do you have network maintenance experience or hands-on experience with network equipment? Do you want to use your valuable experience to do something new, cool and world class?
Elisa Automate is a start-up within Elisa's international business domain at the start of a great success story. We develop and sell network automation solutions for network operators worldwide. We strongly believe that network automation bring significant improvements in efficiency and quality for our customers. In our multi-talented team we combine state of the art know-how in software development, network technology, and machine learning to create cloud based zero touch automation solutions. We develop our business and products using Lean Startup approach. Last year, we acquired Swedish company Polystar to further strengthen our customer offering and to speed up our international growth.
As part of scaling our business further, we are now looking for network professionals to join us to work on developing automation solutions for Mobile, Fixed and Transport/IP networks. In this role, you will have an opportunity to make a real impact and drive transformation in the industry. Our potential customers are located around the world and you will have an opportunity to work with them.
Your daily responsibilities could include carrying out alarm and network incident analysis, development of algorithm logics and/or contributions to product design. Additionally, you will be involved in customer collaboration and, in particular, planning, testing and verifying the desired results together with the customers.
Software development skills and experience is a plus but not absolutely mandatory. Some level of script development and Linux skillset is however highly desirable. Data manipulation skills are also  an advantage (e.g. using vlookup in Excel, Python scripting with regular expression or XML parsing).
What we are looking for from you:
Demonstrated, hands-on experience in telco-grade networks and network equipment
Experience related to network management and/or operations
Customer-focused mindset
Ability to react to customer needs, new requirements and tight deadlines, but working in a systematic way. Bonus: experience in delivering international customer projects
Ability to break down solutions into sensible sized chunks, and clearly describe each of them
Scripting and Linux skills
Understanding and experience with agile software development is an advantage
Excellent communication skills in English (both written and oral), other languages are bonus
Willingness to travel
We offer you:
Talented coworkers and a opportunity to be part of spreading our state-of-the-art telco automation and developing yourself working with cutting-edge tech
Meaningful work; our solutions will help in reducing carbon footprint all around the world and bringing better connectivity to our customers end-customers
Very flexible work culture; do you job where and whenever you desire
Supportive working environment
Good compensation and nice benefits
and much more
Interested? Join our success story! Please leave your application through the link below. For further information about the role, please contact Mikko Puuskari, Head of Customer Operations, Elisa Automate, at mikko.puuskari@elisa.fi or +358 504837326. 
For questions or comments about the recruitment process, please contact Elisa's recruitment team (jobs@elisa.fi).