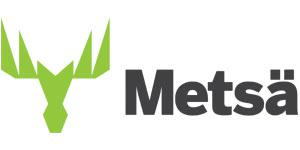 Mill Controller, Mänttä, Metsä Group
Mänttä, Pirkanmaa
Metsä Group: www.metsagroup.com Metsä Group is a forerunner in sustainable bioeconomy utilising renewable wood from sustainably managed northern forests. Metsä Group focuses on wood supply and forest services, wood products, pulp, fresh fibre paperboards and tissue and cooking papers. Metsä Group's sales totalled EUR 5.0 billion in 2017, and it employs approximately 9,100 people. The Group operates in nearly 30 countries. Metsäliitto Cooperative is the parent company of Metsä Group and is owned by approximately 104,000 Finnish forest owners.
Metsä Tissue

www.metsatissue.com
With its high-quality tissue and graseproof papers, Metsä Tissue makes life more comfortable for consumers, customers and end-users every day. Metsä Tissue is a leading tissue paper products supplier to households and professionals in Europe and the world's leading supplier of baking and greaseproof papers. Our main brands are Lambi, Serla, Mola, Tento, Katrin and SAGA. With production units in five countries, we employ approximately 2,800 people. Our sales in 2018 were EUR 1.0 billion. Metsä Tissue is part of Metsä Group.
We are looking for a Mill Controller to Metsä Tissue Mänttä Mill
Your role in the future Metsä?
In this role, you will be responsible for supporting the mill management and providing analysis and reporting to facilitate decision making. You will also be part of a Sales and Operations Planning team that will be responsible for a mill operating profit and management of the operations and business.
You will control variable and fixed production costs of the mill. You will create monthly and annual estimates as well as annual budget and long range plans. The role will require new product calculations, transfer pricing updates, benchmark analysis on a product level and management of continues improvement projects. You will control capital expenditure and main repair projects including financial justification (NPV, IRR and pay back calculations), divestments and fixed asset stock taking. Your job will cover maintenance of SAP CO master data including material master data, statistical key figures, allocation tables, etc. You will be a SAP and Business Warehouse super user. You will also participate in finance and controlling projects, internal controls, support annual external audit (KPMG), tax audits (tax authorities) and deal with insurance firms. Last but not least, the job will cover reporting of production key performance indicators, capital expenditure, headcount, standard costs, variances and deviations, etc.
In this role, you will directly report to VP Controlling Operations and also have a dotted reporting line to VP Production. The position will be located at our Mantta mill.
What are we looking for?
To succeed in this role, you need to have a proven experience in product costing (standard costing), SAP (especially COPA), MS Office (especially excel, Power Pivot, Smart view, Power BI, Outlook, PowerPoint & Word), HFM.
You will also need to demonstrate team working, effective communication, presentation and problem solving skills. The role will require from you to be analytical, proactive, independent, reliable with high integrity, well organized, result oriented and flexible. You will also need to manage stress and be resilient. You also have fluency in English and Finnish.
You will also need to hold a master degree in accounting or finance and have a minimum three years professional experience in controlling.
What do we offer?
This is a unique opportunity to join a dynamic Metsä Tissue's organization which is undergoing a change management. We invest in leadership and personal career development. We take care of the well-being of our employees and reward good work. For us, it is important that everyone can develop their competences and we create possibilities for job rotation across the organization.
Would you like to hear more? Please call and find out!
For more information, call to your future manager Janusz Bigus (tel. +48 694 466 419), whom you can reach best during working hours.
Apply for the job!
Submit your application using the link "Apply". Do it as soon as possible, as we will start processing the applications already during the application period. Please include your CV and salary request. The search is open until 31 July 2019. We wish you luck!