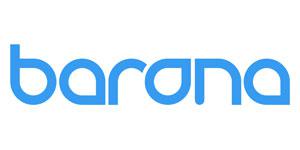 Mechanical Engineer, Canatu Oy, Barona Teollisuus
Helsinki, Uusimaa
Mechanical Engineer, Canatu Oy, Helsinki
We are now looking for a Mechanical Engineer to strengthen Canatu's design team. Your primary role is to create 2D and 3D designs for Canatu's touch and heater products as well as creating designs for production & R&D development equipment. The employment is fixed term for 12 months.
Your role includes:
- Creating touch sensor and heater designs for customer projects (2D and/or 3D designs)
- Creating mechanical specifications and drawings for product and R&D infrastructure
- CAD design projects from concept to delivery, including supporting documentation
- Maintaining and upkeeping of the Canatu design library, including the design files and supporting materials for production
What we expect from you:
- Technical degree (B.Sc. or M.Sc.)
- Strong technical knowledge and/or previous experience in 3D design
- Practical and hands-on attitude towards work (willing to get hands dirty)
- Excellent communication skills (English will be your working language)
- Self-driven attitude - desire to "get things done" and to develop new skill sets in a multi-disciplinary environment
Beneficial experience:
- Background in thermoforming and/or injection mold design is highly desirable
- A basic working knowledge of electrical circuits and connectivity
- Experience in one of these segments is considered an advantage: Automotive, Touch sensors design, Heater design
We offer you a unique opportunity to be part of creating the future of touch and heater products in an innovative atmosphere. Canatu is a start-up which means you will get to work with many different areas and functions within the company. The role can be customized depending on your previous experience and interests.
For additional information, please contact Karoliina Kröger from Barona Engineering (+35850 5151 857), best available on Tuesdays between 13-15.
Apply latest by 23.07.2019 on our site.
Or for more information please contact: 050 5151 857
Canatu Oy
Canatu's solutions bring the design freedom and user experience to the next level for 3D shaped touch devices. Canatu develops and manufactures innovative 3D formable and stretchable films and touch sensors, which can be integrated into plastic, glass, textile or leather enabling 3D touch displays, smart switches and other intuitive user interfaces in automotive and consumer electronics. Canatu is headquartered in Finland, with sales locations in Europe, US, China and Taiwan, Japan and Korea.
Rekrytointia hoitaa Barona

Barona offers job opportunities in Finnish and international manufacturing companies both large and small - we are Finland's largest operator focusing on the industrial sector. We employ over 1,000 experts in various manufacturing sub-sectors every year. Through us, you will find both easy-access and more demanding specialist positions. We are constantly on the lookout for new talents, combining the required skills, will to improve and an interest in technology. Take the next step and join us!
Barona helps you build a career to suit your personality. We will support you at the different stages of your career, both in Finland and abroad.