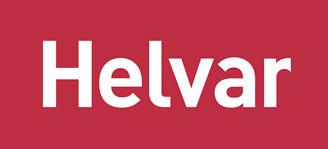 Marketing Manager, Solutions and Services, Helvar Ltd
Uusimaa
We are recruiting for a Marketing Manager, Solutions and Services to turn our mission into inspiring messaging and stories for our customers. In this role you will take care of marketing messaging and material creation for new solution and service launch campaigns. We will offer you an exciting position in an innovative and established company in a changing industry, which will provide you with a challenge every day. 
About Us
Helvar is an international lighting technologies company, specializing in energy efficient and intelligent lighting solutions. Founded in Helsinki in 1921, we are a privately-owned Finnish company with a 90-year legacy in innovation and product development. Our Nordic values encourage everyone to participate, contribute and learn across our UK, Finland and Sweden offices. The development and wellbeing of our people is an important focus for us as an employer.
About the role
With a business growth mindset, you will develop inspiring marketing messaging to launch solutions and services to the market, building material to support sales and marketing activities. Building vertical segment propositions (healthcare, education, office and hospitality) where required. Ensuring that the overall marketing proposition is deployed to articulate the solution vision for all of the key verticals' segments, sales channels and customers.
Main Responsibilities  
Create and maintain the marketing messaging of our offering (products, solutions and services) to ensure superior messaging vis-à-vis competitor messaging, highlighting the key competitive benefits of the Helvar offering. All aligned with our vision and mission.
Develop and implement launch strategies and go-to-market plans for different stakeholder groups and markets to increase demand and market acceptance for Helvar offering
Measure the success of the launches, collect feedback of our propositions and messaging, and develop messaging ensuring the value propositions resonate with customers and partners
Manage and develop all solution and services related marketing materials
Develop and manage our product naming and trademarking approach
Support product management to develop propositions that fit our core business offering and attract and retain customers to drive superior commercial performance
Work with the product team to understand core underlying technologies, offering benefits and to communicate the priority and intensity of customer needs and the problems that they are trying to solve
Requirements:
A solid background in developing customer value propositions in a B2B context
Highly customer focused, passionate about creating and building value for customers and challenging others when they see initiatives that lack customer focus
Excellent written and verbal communication skills in English - there is a heavy amount of writing and presenting/selling ideas in this role
A solid background launching propositions into the market, including the managing of implementation and delivering planned ROI
Experience in digital marketing in an international environment
Genuine interest towards technology, the lighting industry, and systems that support wellbeing and sustainability
"Can Do" challenger mentality able to build and shape a start-up mentality, take ownership and move forward with courage and boldness
Prefer working in a collaborative, cross-team capacity. The role requires you to work constantly with your colleagues in different functions often located in different countries
Strong networking and project management skills to build successful working relationships at all levels, leveraging networks to drive change and inspire
Effective communicator of ideas, proposals, issues and implications to inspire action
Demonstrate success in working proactively and pragmatically with stakeholders to deliver goals within challenging timescales
Highly developed personal organization/time management skills
Beneficial: Lighting industry knowledge, language skills beyond English, graphical design skills
The ideal person for this role should be courageous, ambitious, takes initiative to collaborate, always ready to improve on feedback, and creates customer value in everything they do.
This position is based either in our Headquarters in Espoo, Finland or in our competence center in SE London/Kent in the UK.
How to apply
Please apply via our website with a CV and a cover letter. We reserve the right to close the position earlier if we find a successful candidate. 
Shortlisting and interviews
Helvar is an equal opportunities employer and we are committed to ensuring all applications are treated fairly. All applications are subject to our shortlisting process. If you are shortlisted, we will contact you and invite you to attend an interview. We'll also tell you if there will be any skills tasks to complete as part of the recruitment process.
For further information about us, visit our website at www.helvar.com
For additional information on the role, you can contact Head of Marketing, Susanne Lehtinen at susanne.lehtinen@helvar.com from the 22nd of July onwards.